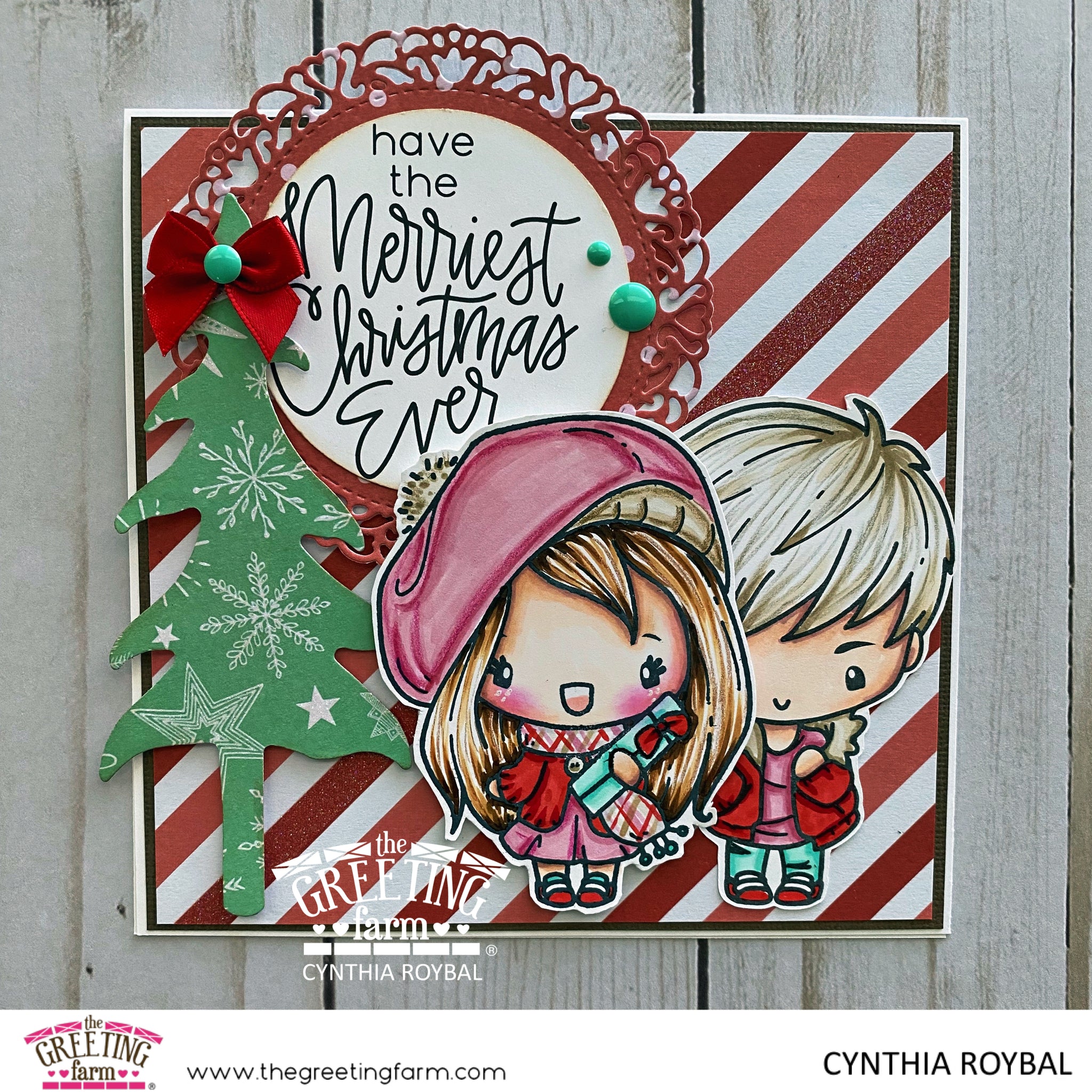 Hello, crafty friends! Cynthia here sharing a square Christmas card with the merriest couple ever! I used a few clear and digital elements from different sets as they all complement each other well.
I colored up Holiday Anya 9 along with Cute Couple Ian with Copic Markers to create this festive scene. Adding touches of plaid brings all the reds/pinks/cream together . 
I also printed a sentiment from the Christmas Sayings digital set and framed it with a delicate circle doily resembling a snowflake. I added a snowflake flocked mint green tree die with a sweet little ribbon topper for the Christmas tree. 

The candy cane background paper is perfect for this card! Sweet, minty, and wintery!

Supplies:
CraftSmart patterned paper
Sizzix tree die
mini satin bow
Copic Markers: skin E04, E11, E00, EOOO; Anya hair E59, E57, E55; Ian hair E43, E42, E41; pink R85, R83, R81; teal BG13, BG11; red R29, R27, R24 
Thanks for stopping by!