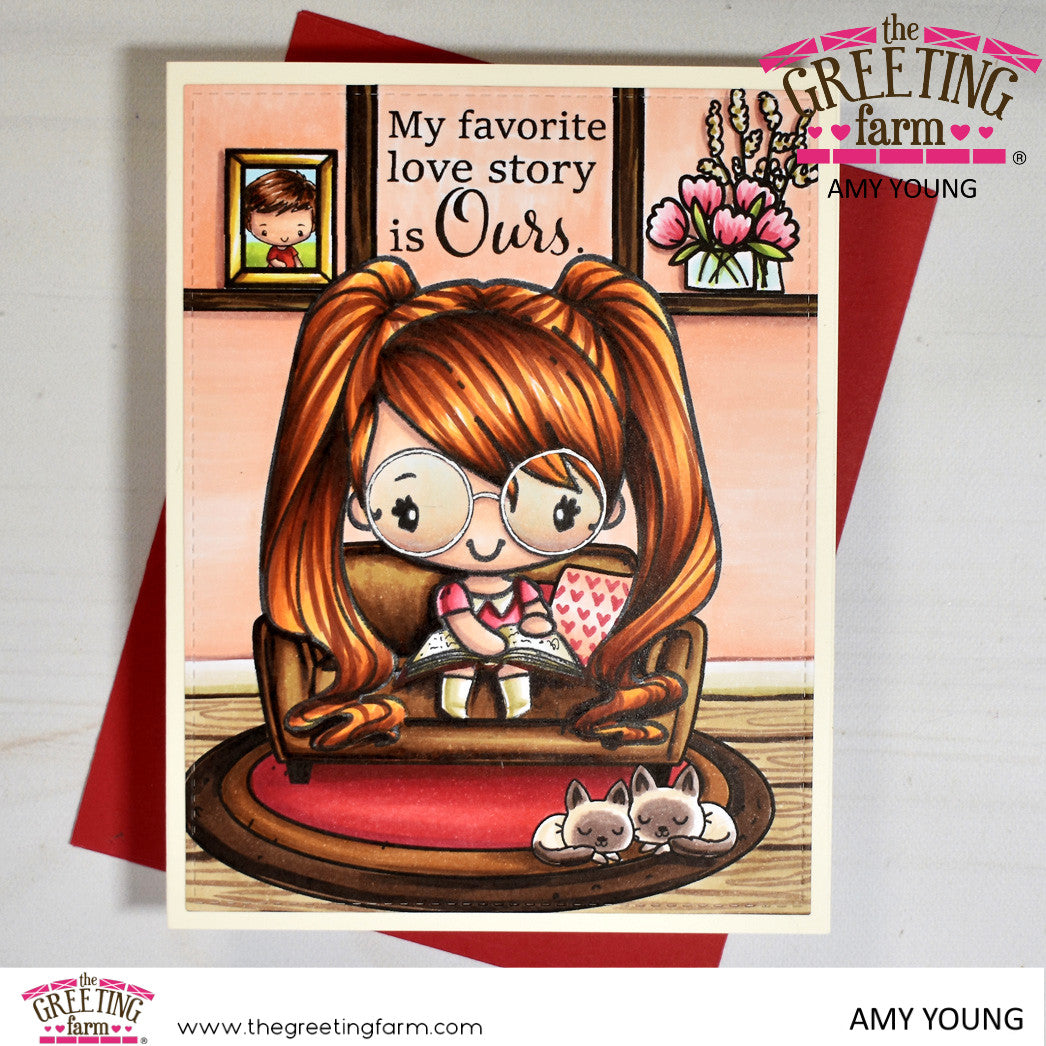 My favorite love story is ours
Hello fellow Farmers!
Amy here, and I've got one last Valentine's Day card to share with you today. I'm still working my way through inking up all the Anyas in the big Anya Combo kit and it struck me that this sweet, reading Anya would be perfect for a Valentine once I paired her with this particular sentiment.
To create a cozy scene for this Anya to live in, I again went to the digital stamps section of the store and pulled images from the Build-a-Livingroom, Hello from Home, Build-a-Bedroom and Sit 1 sets. Now, originally this Anya is sitting in a pile of books but I used a baby wipe to wipe the ink off the books before stamping so that I could have her resting on the sofa instead. The sentiment is one I created on my computer so that it would fit perfectly in the center cubicle of her shelf, surrounded on either side by bouquets of flowers and a picture of her sweetheart.

Finally, I pulled out my Copic markers and got to work coloring. Because a few spots of ink were left behind when I wiped the books away from beneath Anya, I knew that I would need a dark colored sofa to hide the smudges. I went with a dark brown, which ultimately lead to this whole chocolate and strawberries color scheme. Very appropriate for Valentine's Day if you ask me, LOL!

Anywho, I hope you enjoy this take on a Valentine as we find ourselves officially in the month of love. Stay crafty my friends!  :)