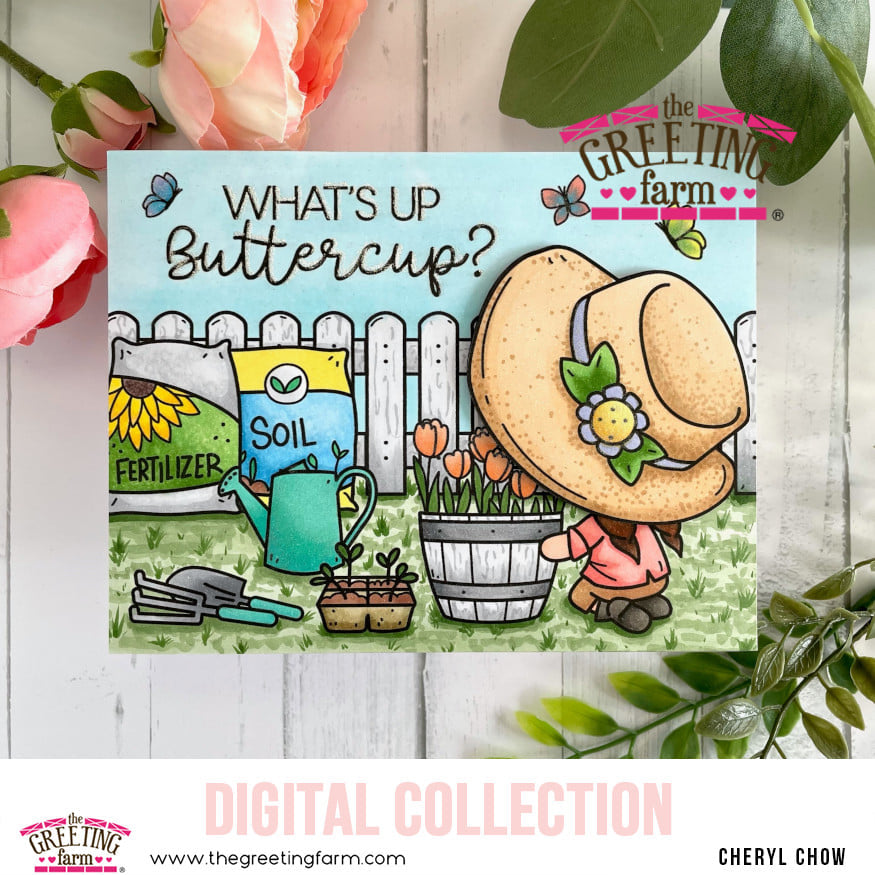 APRIL'S DIGITAL STAMPS!!!
HAPPY APRIL! We got new Digital Stamps for you today! Woohoo! Who is as excited as I am to see the new stamps?!?!? I'm always waiting at the edge of my seats to get that email of the new Digi Stamps, and I hope you share my excitement! April's theme is Gardening. What an appropriate theme for spring! We've got two stamps set for the month. The first one is called Gardener, which has two characters and sentiments. Then you have the set called Gardening, which includes gardening elements to create your perfect card!

As usual, the Digital Team did an outstanding job. I've decided to join the team since I finished all my March workload and was itching to play with the collection.
 (Please note:  shed in my card is not included with the digital set)
Please let us know what digital stamps you'd like to see. We'd also want to know if you're an avid digital stamper or if you are still a bit hesitant in using digital stamps. If you are, why? Maybe we could do a video.  Thanks for stopping by!