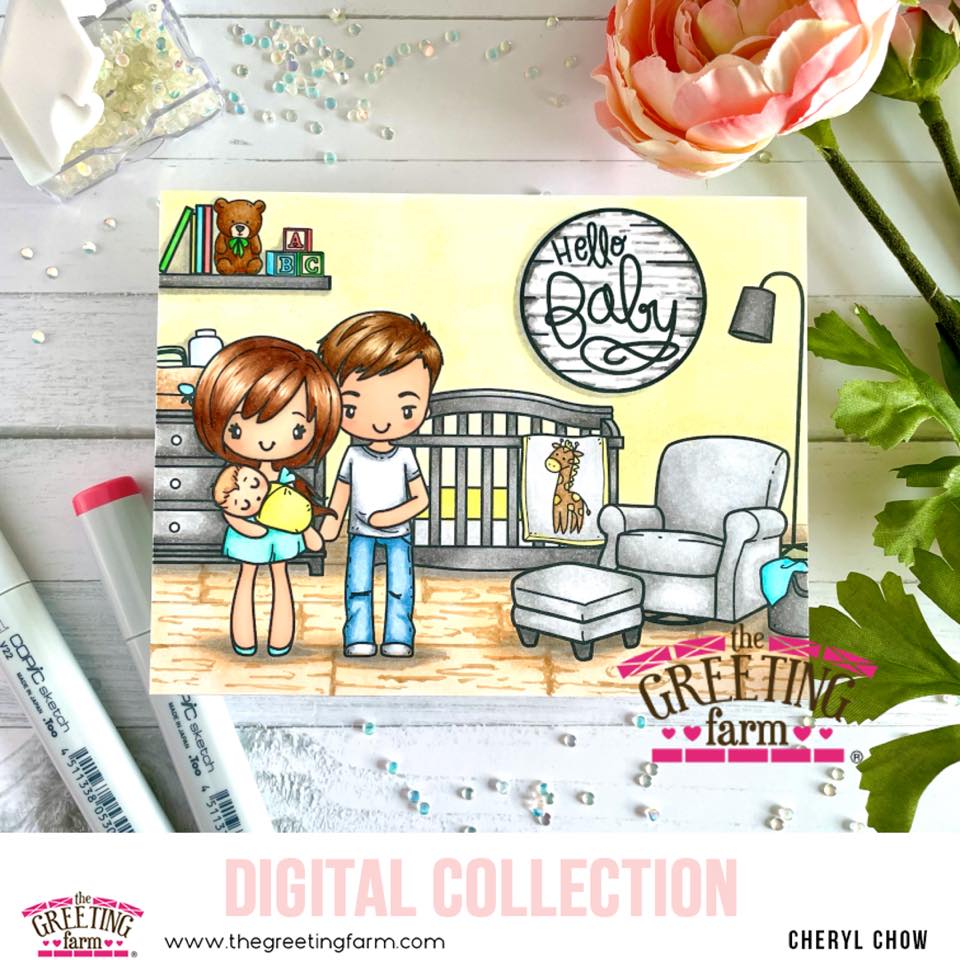 Look who had a BABY!!! NEW DIGITALS!
Hello friends! It's the first of the month, and you know what that means! WE GOT NEW DIGITALS!!! August's digital stamp is called Nursery, and this set is perfect for expectant parents, baby shower, welcoming a new baby, anything baby-related! Nursery is chock-full of awesome elements, from a nursery to a transitional toddler/kid room. I absolutely love the tent!!! Heck, you could even use the tent for a bohemian scene using either the physical stamps or digital sets. So many possibilities!!! I love mixing all TGF stamps!
Check out how the Digital DT used the set! 
Nursery
Thanks for stopping by!  If you want more inspiration with the set, the DT will share more on August 7 and 20th!  See ya then!