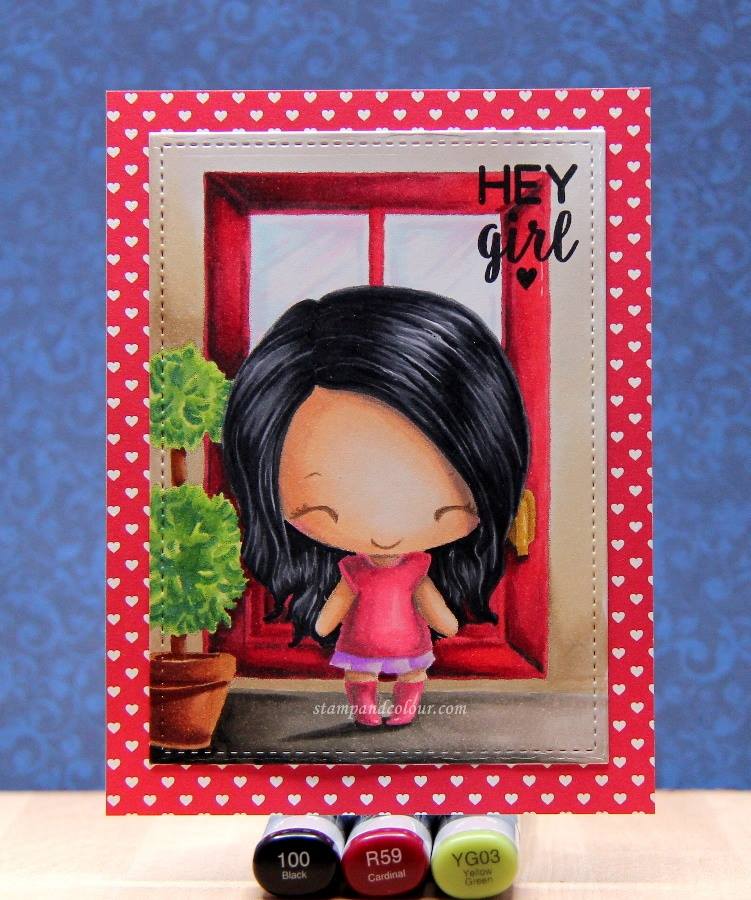 No-line coloring with Guest YT Delphine
Hey friends! Happy 4th of July! Yeah, I know it was yesterday, but since the holiday falls on a Sunday, we are observing it on a Monday as well. So ppl who typically have it off have today off. Can we say, "Woohoo, to a three-day weekend?". Haha!

Anyhow, our good friend Delphine is back with another video. Can I say I love the music she picks out, so relaxing! It makes watching her video so much more relax and fun to watch. I enjoyed watching her process because I am so bad at no-line coloring, but this gave me the push to try it again. I hope you try this technique out and share your results with us on our IG page or FB Fan page! We always love seeing how you use the stamps! All right, enough from me, please check out Delphine's video and please show her some love!
✩ ✩ ✩ ✩ ✩ ✩ ✩ ✩ ✩ ✩ ✩ ✩
Stamp used:
Happy Anya (digital stamp)
Porch digi set -door + Plant pot (digital stamp)
Skin: E000, 00, 11, 71, RV02
Hair: 100, C5, 7
Clothes: RV13, 14, 21, V01, 04, W3, 5
Wall: E40, 41, 43 Door: R35, 37, 59, W7
Window Panes: BG000, RV00
Door handle: E35, Y26, W5
Plant: G28, YG01, 03, 17 E33, 35, 39
Pot: E15, 18, 33, 29
Ground: W3, 5, 7
Sentiment is from the Text Me Anya set (unavailable)
✩ ✩ ✩ ✩ ✩ ✩ ✩ ✩ ✩ ✩ ✩ ✩
Where you could find Delphine:
Stamp & Colour Youtube
Website
Instagram
✩ ✩ ✩ ✩ ✩ ✩ ✩ ✩ ✩ ✩ ✩ ✩
The Greeting Farm
Facebook
Instagram
YouTube
✩ ✩ ✩ ✩ ✩ ✩ ✩ ✩ ✩ ✩ ✩ ✩
Music: Silver Blue Light by Kevin MacLeod (incompetech.com) Licensed under Creative Commons: By Attribution 3.0 License http://creativecommons.org/licenses/by/3.0/