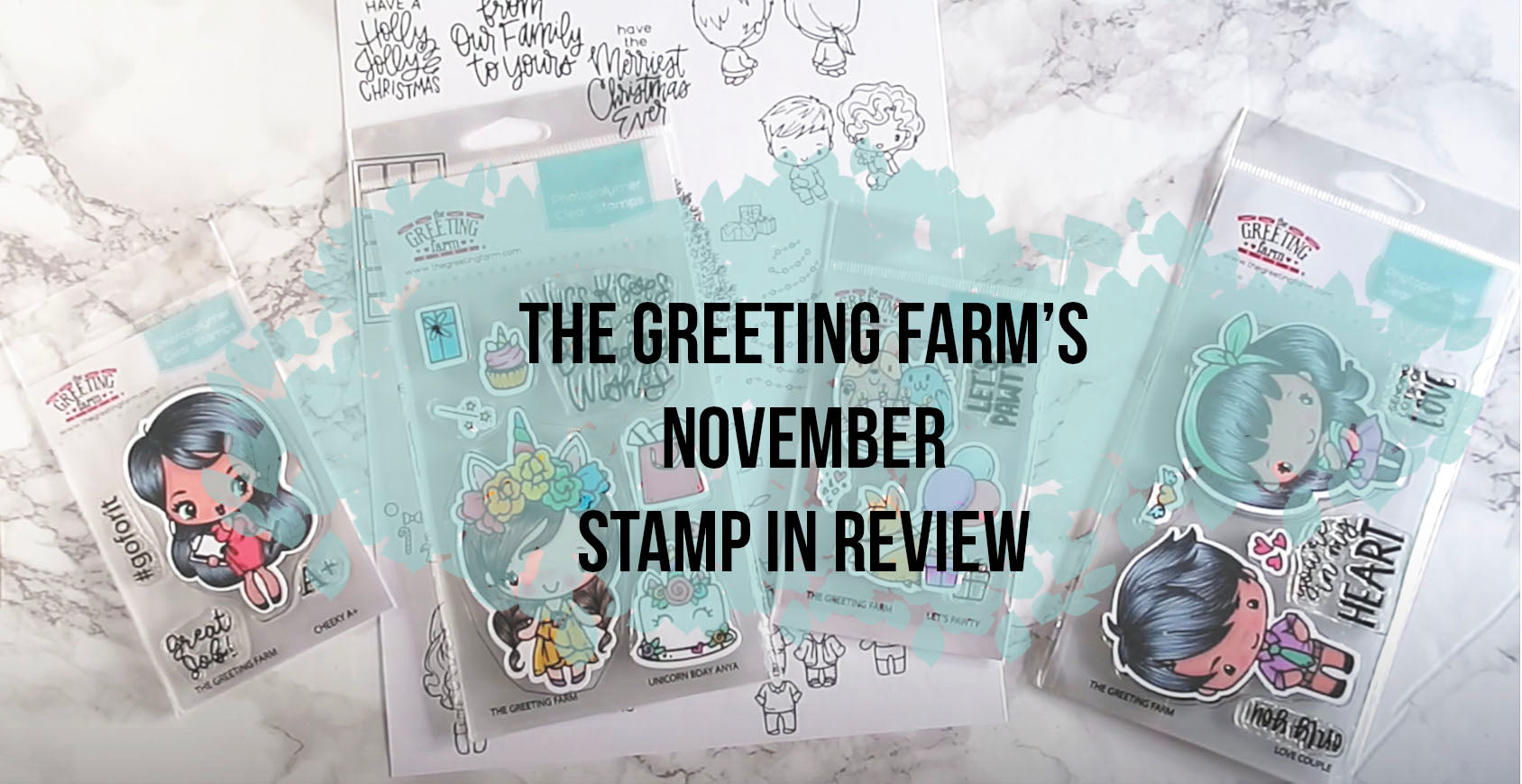 November's Stamp in Review Video
Hello friends! We've got a quick look at our November stamps that were released on the 1st (digital) and the 15th (regular stamps) along with a surprise bonus released which was on the 25th (digital stamps). Have a look because there are plenty of Inso from our Design Team! This is the last SIR for the year and we truly hope you enjoyed all of our 2020 stamps! Next year we will be releasing our digital stamps on the 1st of every month with our regular stamps on the 15th. There may be a few surprise digital stamp release within the month but not always so make sure to check out our social media pages (IG and TGF Fan Page as well as our blog!). We can't express the gratitude we have for all the support throughout the year especially this crazy year! Hang in there, enjoy Christmas and the New Year and we'll see you back in 2021!!!
**WINNER** Congratulations to our Monthly YouTube Winner! Please make sure to email info@thegreetingfarm.com with the subject line: NOVEMBER'S SIR YouTube Winner! Congratulations again, and you have two weeks to claim your prize!
✩ ✩ ✩ ✩ ✩ ✩ ✩ ✩ ✩ ✩ ✩ ✩
✩ ✩ ✩ ✩ ✩ ✩ ✩ ✩ ✩ ✩ ✩ ✩
Stamps in the video:
Miss Anya Pumpkin Spice (digital)
✩ ✩ ✩ ✩ ✩ ✩ ✩ ✩ ✩ ✩ ✩ ✩
The Greeting Farm
Facebook
Instagram
YouTube

✩ ✩ ✩ ✩ ✩ ✩ ✩ ✩ ✩ ✩ ✩ ✩
Music:  
Positive Happy by PeriTune https://soundcloud.com/sei_peridot Creative Commons — Attribution 3.0 Unported — CC BY 3.0 http://creativecommons.org/licenses/b... Music promoted by Audio Library https://youtu.be/TutcA4JPa7Q