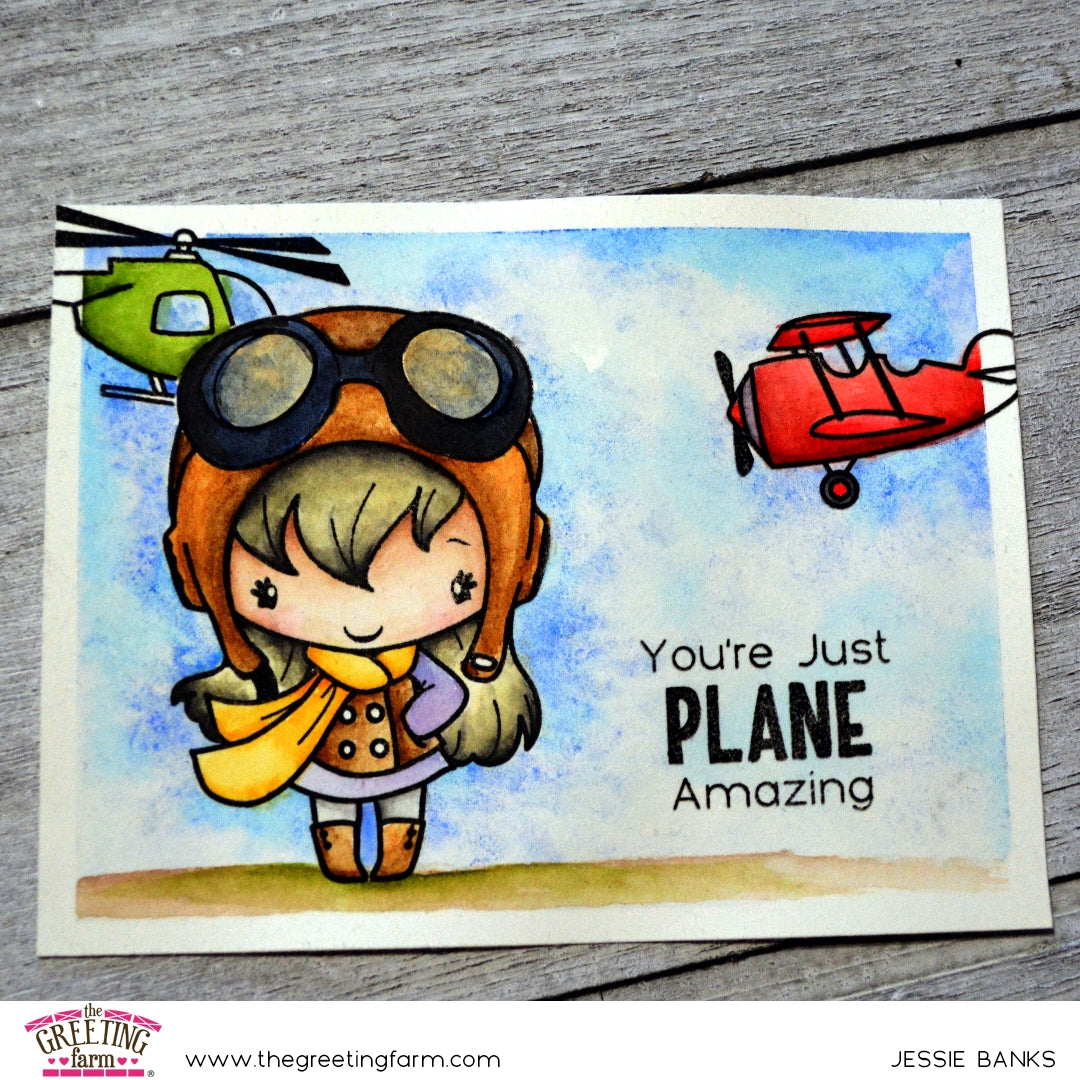 Hey everyone!
Jessie
here with you today ringing in the new year! 
I paired together the
Plane Amazing Clear Stamp
and an older Anya called Skyward Anya. I masked out Anya and then added the planes into the background. 
I painted all of this up on Arches 140lbs Coldpress watercolour paper, using my Daniel Smith watercolours. I have been having so much fun with my paints lately, and I don't see that ending anytime soon.
I wish you all the best in 2019, and I can not wait to share more projects with you this year! 
Hugz
Jessie