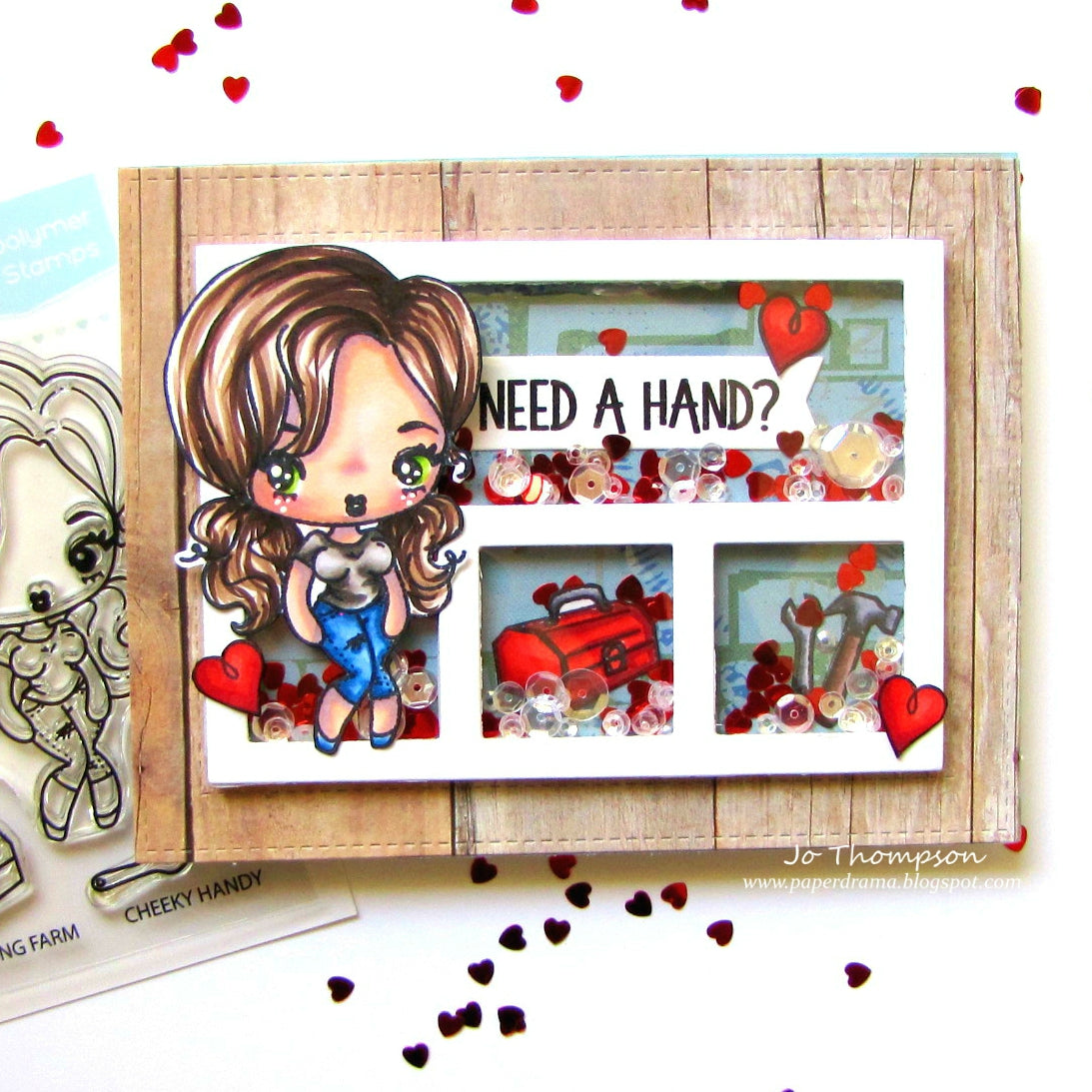 Process video using Cheeky Handy
Hey friends!  Jo's back with another great process video using Cheeky Handy.  We know how much a lot of you just love our Cheeky characters!  So grab yourself a cup of cookie, tea or whatever pleases you and sit back and  watch how Jo created this stunner of a card!
I'm a huge fan of the Cheeky series and this image does not disappoint. I love how casually dressed she is in her cropped distress pants and pigtails. All the images are colored with Copic markers. I cut some wood grain and blue print pattern paper with frame dies to create this shaker card. The sequins I used are metallic hearts and clear round circles. I used the heart image included in the stamp set throughout the card.
Skin: E00/E11/R81/BV00
Hair: E41/E44/E49
Eyes: YG03/YG67
Top: W1/W3/W5/W7
Red: R24/R27/R39
Brown: E71/E74/E79
Blue: B32/B34/B37
Here is a process video over on The Greeting Farm's YouTube Channel:
Stamps from The Greeting Farm:
✩ ✩ ✩ ✩ ✩ ✩ ✩ ✩ ✩ ✩ ✩ ✩
Where you could find Jo:
✩ ✩ ✩ ✩ ✩ ✩ ✩ ✩ ✩ ✩ ✩ ✩