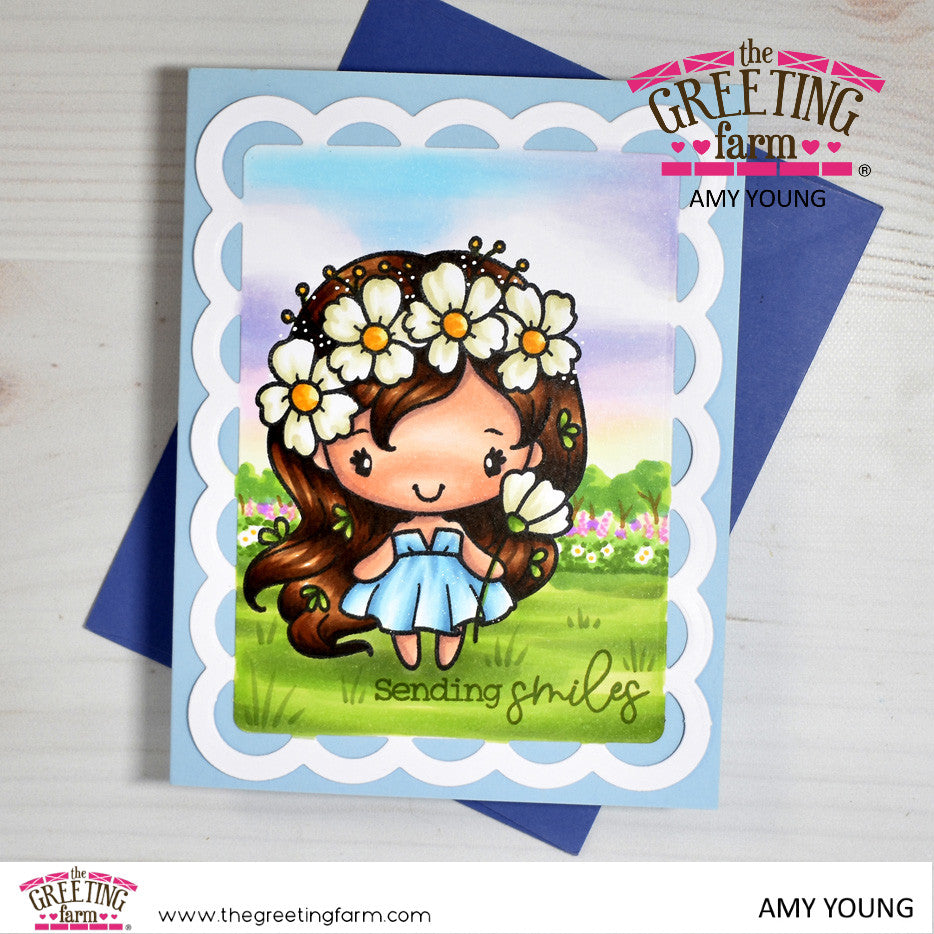 Hello fellow Farmers!
Amy here, and I'm back with another Anya Reboot kit card to share today. 

Once again I dug way back into my blog archives and this time I found a card that I made in 2010 using the original Fleur Anya. It's safe to say that Fleur Anya has a permanent spot in my top 10 Anyas list so I was excited to ink up this new version of her. She's so pretty with her crown of flowers and long flowing hair and now she's even holding her own long stemmed bloom. I kept the colors I used on her, and in the background, very soft and serene because Fleur seems to have a quiet peace about her.
I did follow the original card in that I made her a brunette again, mostly just to see the difference in my coloring after 13 years. There's definitely a lot more subtle contrast happening now compared to my rather flat coloring way back when. The other thing I noticed was that when I relied on patterned papers for my backgrounds, I did a lot of work trying to match my Copic colors to them... and not always successfully, LOL. Now, that I create colored scenes for my characters this color matching isn't necessary but I'm thankful that I started out creating in a different style because it was all that trial and error that got me to where I am now. The sentiment that I finished off my recent card with is from the new A Little Message set and I think it suits Fleur Anya's vibe perfectly. I hope you enjoyed this blast from the past as much as I enjoyed creating it.  :)

Stay crafty my friends!