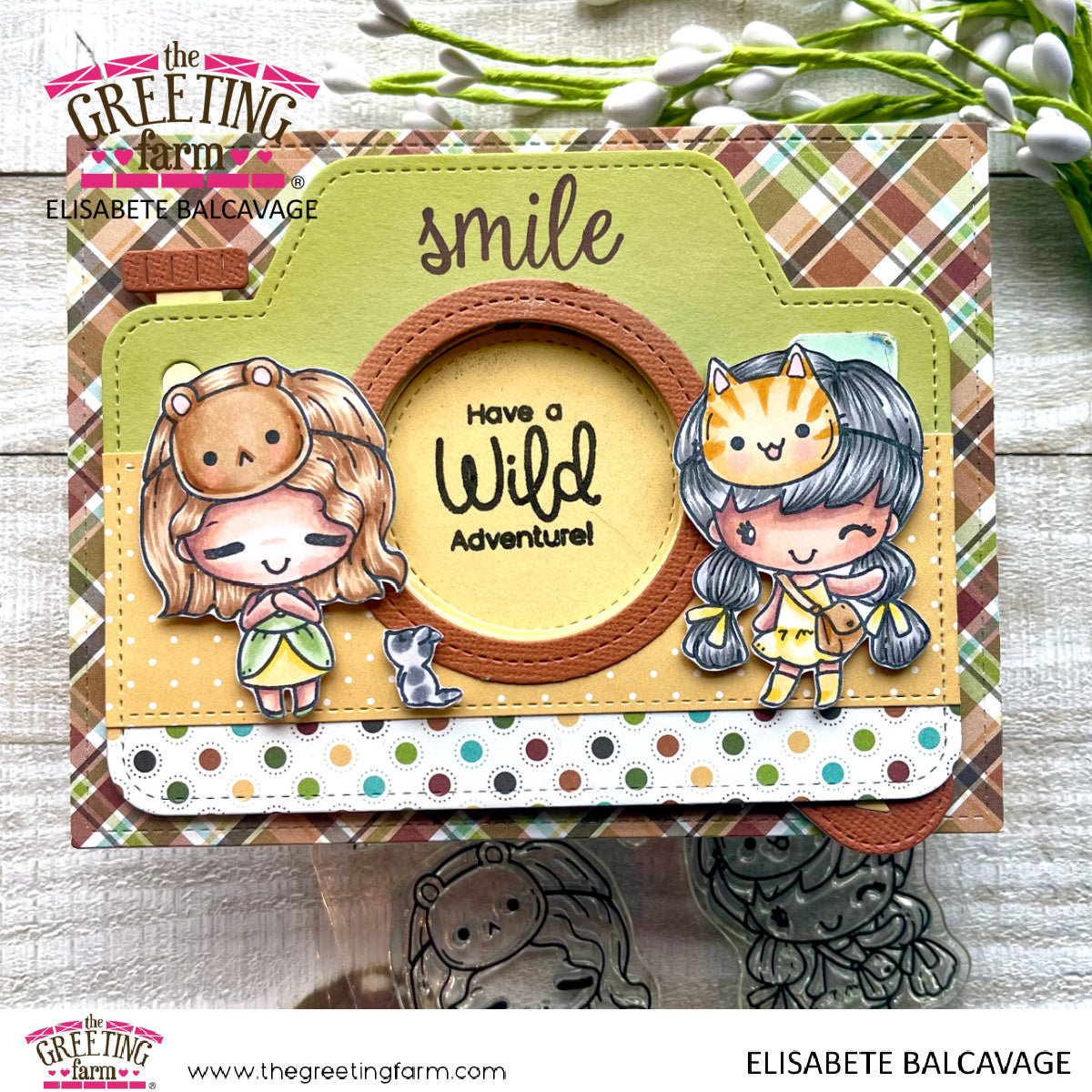 Smile with Mini Remix Wild
Hello crafty friends

Elisabete here on The Greeting Farm blog sharing a new card created with the adorable Mini Remix Wild set.

I decided to make an interactive card using a Camera die.


I created the interactive portion with cardstock and patterned paper. I stamped one of the sentiments inside the camera iris.

All images were colored with Copic markers, die cut with my Scan & Cut and raised with foam adhesive.

The sentiment Smile is from the retired TGF Lettered stamp set.

It was a fun card to create.

Thanks for stopping by!

XOXO
Copics used:
Bear Anya: Hair E53, E55, E57  Skin: E04 E11 E00 R20  Outfit: G21, G24 Y21, Y18     Bear: E31, E35, E37
Cat Anya: Hair T3, T5, T7  Skin: E04, E11, E00  R20  Outfit: Y21, Y18, YR 20 YR21, YR24     Cat: YR20, YR21, YR24 
Little dog: W0, W3, W5, W7