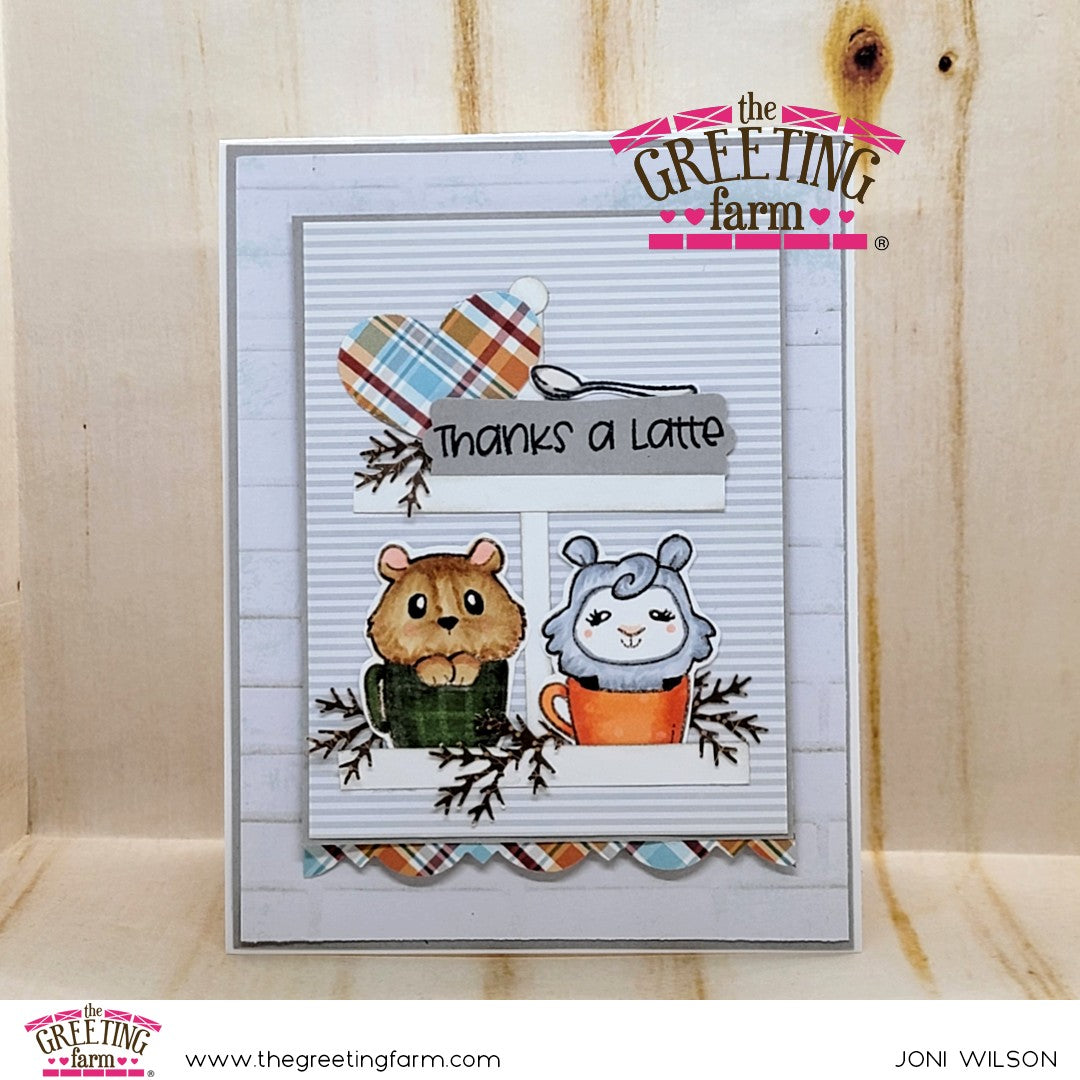 Stamp Feature: Hugs In A Mug
Hello friends of the Farm and wow! What a fun week it has been! To recap, not only did Stamptember's set
Sweater Weather 
sell out quickly, but Marie was so considerate to design a follow up set for those who weren't able to purchase it.
Pumpkin Spice Anya
is available for pre-order from now until the 25th and she is a cutie!!! Click on the link above to make sure you have one reserved for yourself.
We can't wait for her to arrive!
To finish off the month of Stamp Features, we happily wrap our arms around you with today's set, 
Hugs in A Mug
:
I don't know about you, but this is what my morning coffee feels like. ;) Hugs In A Mug is the warmest set of friends who would brighten up anyone's day. With so many animal characters to choose from, the possibilities are endless! See for yourself in
this blog post
by the designers, and here's a little inspiration from us as well:
September's stamps can be found right 
here at the shop
, you'll also find the pre-order for Pumpkin Spice Anya there as well. Thank you so much for being part of another round of Stamp Features. We love when you swing by the Farm!
xoxoxox
Joni