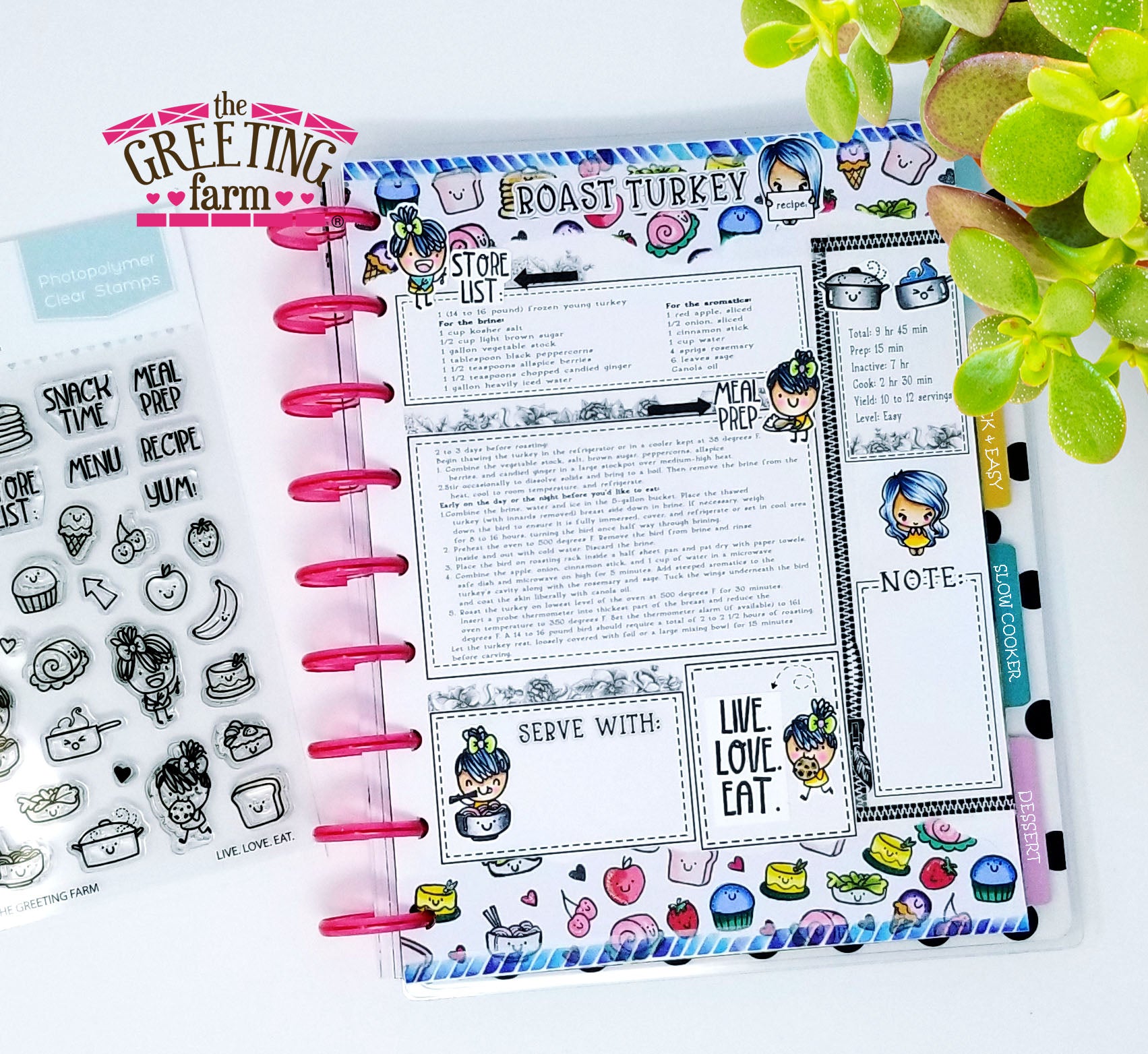 Stamp Feature: Live, Love, Eat
Happy Monday everyone! It's Joni here with this week's Stamp Feature of our new goodies this month. There's so much happiness in these new sets, that we're so excited to showcase them for you! Today's stamp set reminds us all about the simple treasures of everyday living, Live, Love, Eat:
You can find Live, Love, Eat here at the shop, isn't it just too adorable? Not only is it perfectly sized for planners or calendars, but they're cute images to pair up for standard size greeting cards. You can see all the amazing ones that the designer's created on this blog post here.
Today showcase is brought to you by the three of us plus a special Guest Designer- Roda aka rodascraps (on IG) who couldn't wait to Live Love and Eat!  By the way, if you look closely you'll see we have something we are testing out...and we'd love to hear if you are interested in us carrying this new item! (^_~)
Click over to find Live, Love, Eat as well as the other new goodies, right here at the shop! Thank you for stopping in today, friends. We'll be back on Wednesday with some encouragement for that oh so popular New Year's Resolution (it's never too late! teehee!).
xoxoxox
Joni