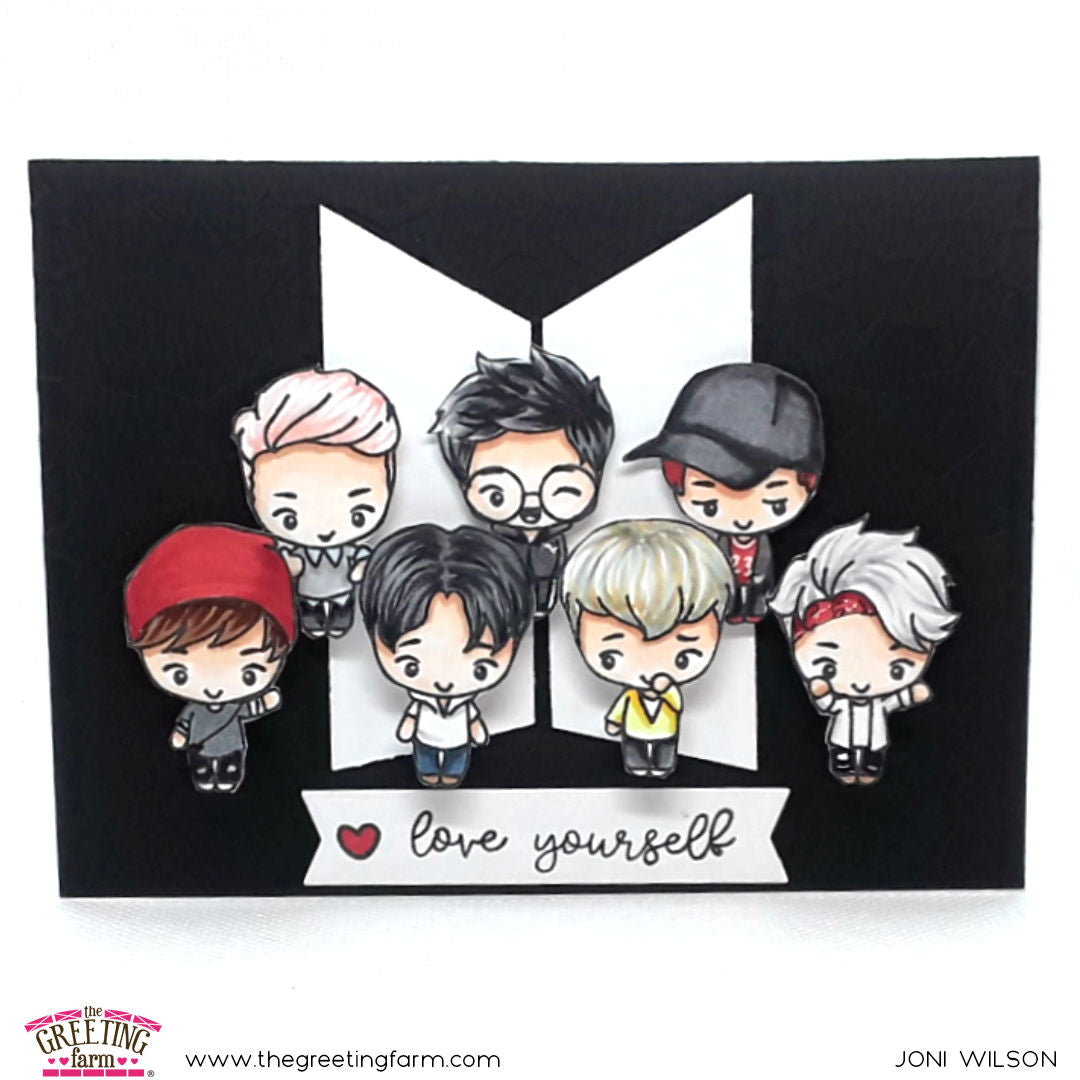 Happy happy Thursday everyone! It's our final Stamp Feature of this month, and Oh Boy...this is definitely one that we know you'll enjoy. Marie has designed the cutest set for all the little guys in your life with 8 characters to choose from The possibilities of customizing and friendships are endless:
Eeek! Look at all their hairstyles, accessories, and boyish sentiments! These handsome fellas debuted last week right here on the blog to screaming fans, courtesy of our fabulous designers. ;)             

Claudette, Rosie, and I just had to create with them as well:
We hope you enjoyed this week's Stamp Features, showcasing all of October's releases. Be sure to check back here on the blog to see if you were the lucky winner of the Blog Hop! All of the October's stamps can be found
right here at the shop.

Have an amazing Thursday, everyone - thank you for being a friend of the Farm!
xoxoxox
Joni