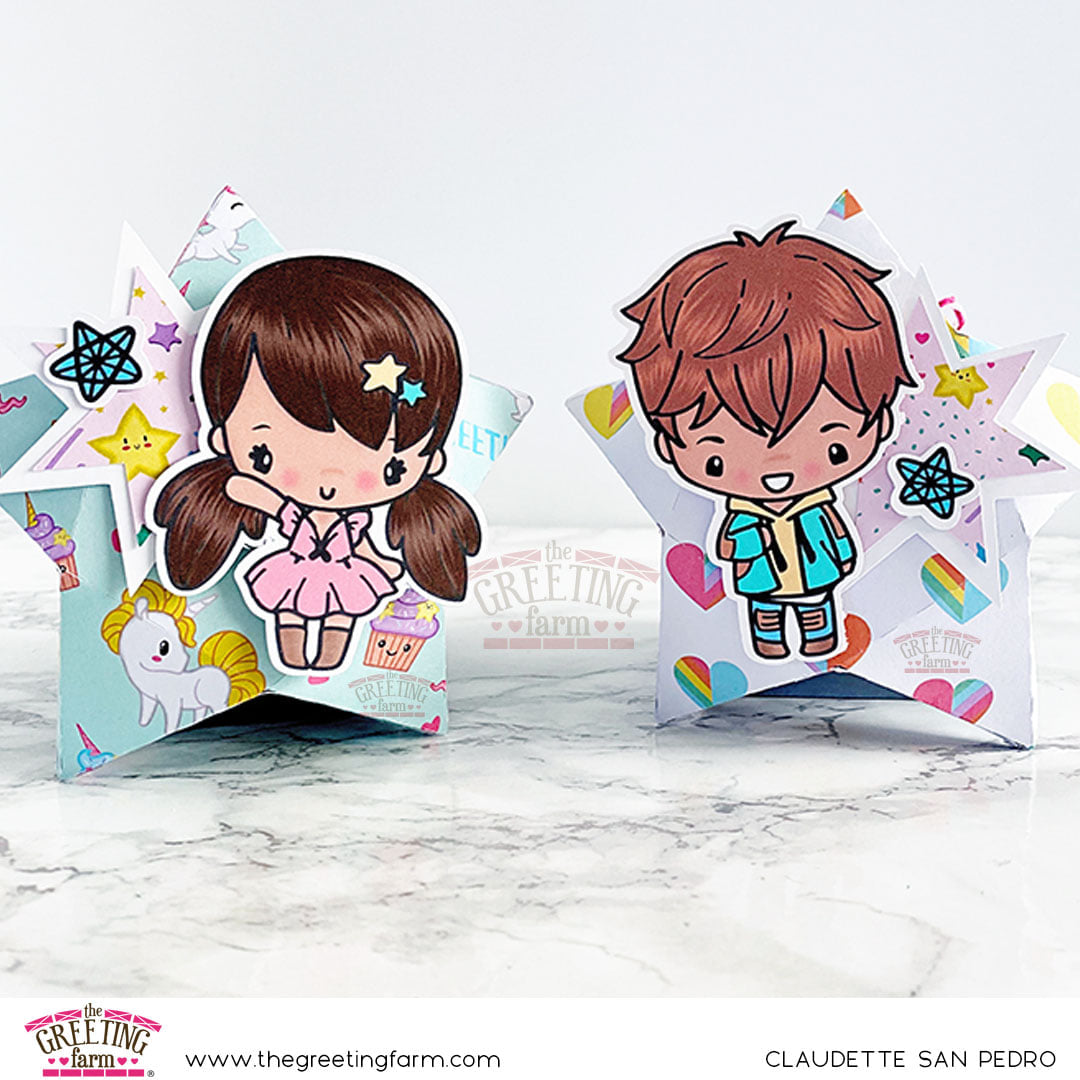 Stamp Feature: Star Couple
Happy beautiful Friday, everyone! It's time for our monthly Stamp Feature, where Rosie, Claudette, and I do our little overview on the newest images to the Farm. Before we begin, don't forget to join in on the Blog Hop that's happening right now! All you have to do is click this link  and leave sweet comments on the Design Teams' blogs. You have until Sunday 12pm (CST) to join in on the fun for your chance to win all of October's stamps. We wish you the best of luck!
On to today's power duo, appropriately named Star Couple:
 Wow wow wow, as if they aren't cute enough as is, the designers did the most amazing, stage worthy job debuting them! You can see their blog post here with all of their beautiful samples.
Claudette, Rosie, and I wanted to shine too!
 Claudette
You can find Star Couple here at the shop, along with the other new goodies.
Thank you so much for coming by the blog today! After a weekend off, we'll be back on Monday with Warm Wishes for the week ahead. ;)
Happy crafting to you!
xoxoxox
Joni