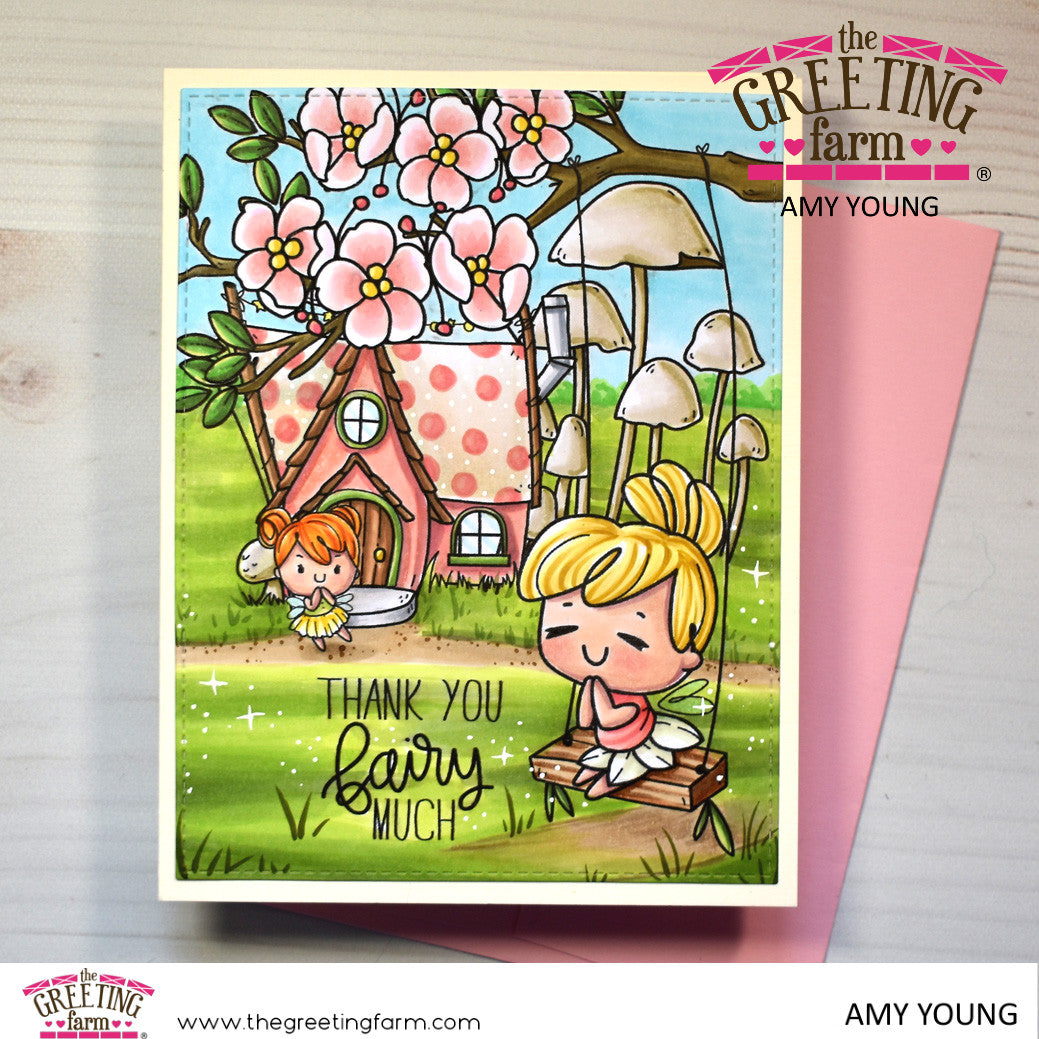 Hello fellow Farmers!
Amy here with a magical spring scene to share today. Even though signs of spring are still few and far between in my neck of the woods that doesn't mean I can't wish for sunnier days with my card making. And who better to make a wish to than a couple of cuties from the Fairies digital stamp set? Of course I had to pair them with the Fairyland digi set so I could create a whimsical world for these fairies to call home. 

I wanted to play with perspective on this card and that is where digital stamps really shine. Knowing I was going to work on a standard A2 sized card base I blew up the tree branch, blooms, swing and seated fairy quite large to fill much of the space. Then I added the fairy house, mushrooms and fairy in the background, making them much smaller by comparison to the swinging fairy. This automatically pushes them back into the distance and pulls the swinging fairy forward until she appears to be right up close to the viewer.      
The ease and speed with which you can layer digital images is also a huge plus. Having the blooming tree branch obstruct a portion of the house is another trick when playing with perspective. It looks more natural that way and it's ok if we don't see every detail of every image we use on a card, our minds automatically fill in the missing lines so we are never left wondering what it is we are looking at. 
Finally all that was left to do was grab my Copic markers and color in this whimsical scene in a pretty, spring inspired color palette. Here's hoping these fairies grant my wish and I can soon say goodbye to these cold late winter days. :)

Toodles!