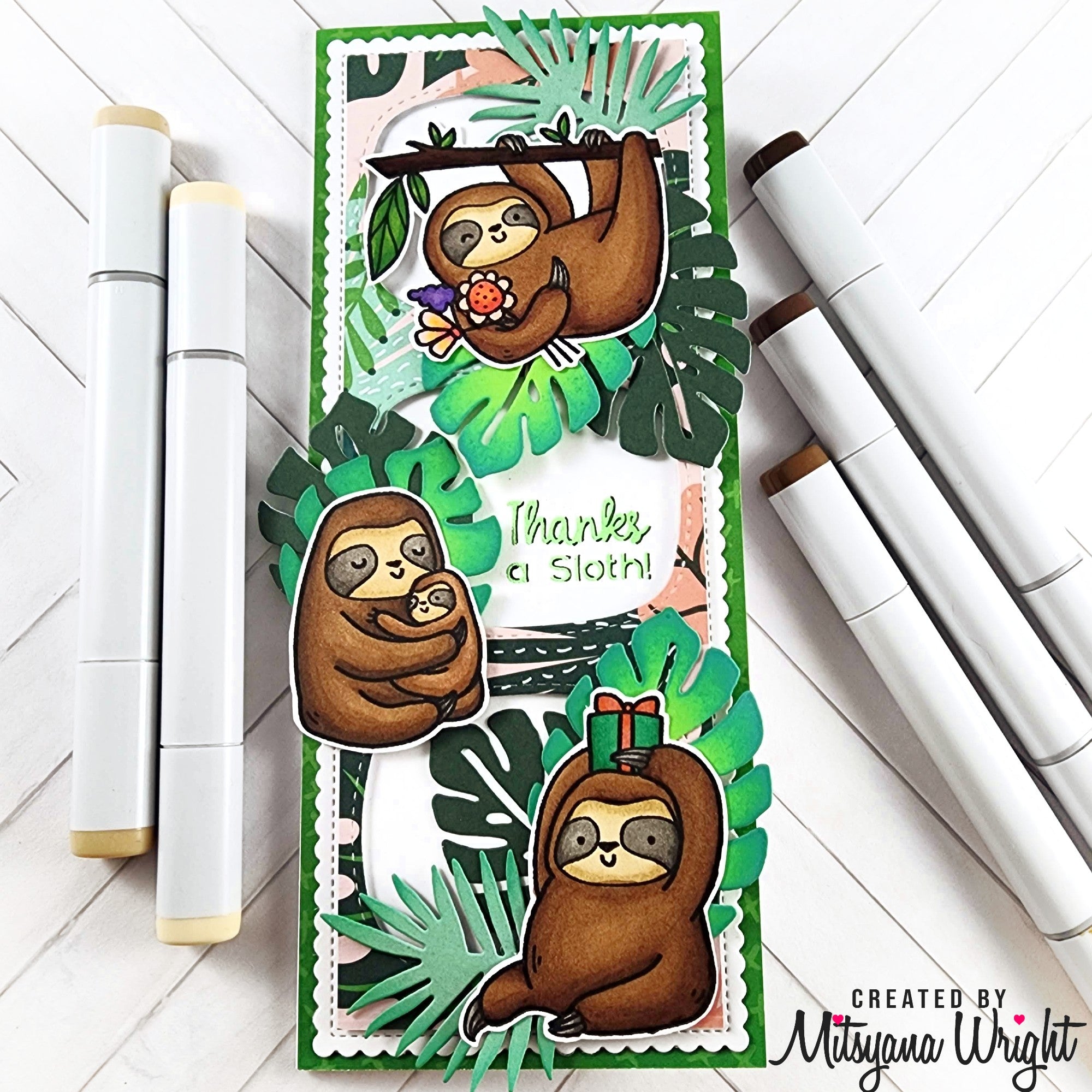 Thanks A Sloth with Guest Designer Mitsyana!
Hello, friends! It's Mitsyana Wright, back again for another post as guest DT member for the month of May. Today, I have another slimline card to share with everyone. This one uses the adorable "Thanks a Sloth" set.
I saw these cuties and couldn't resist. They are my spirit animals! Rushing around from busy schedules, makes me wish I could take things slow.
Not only are they adorable, but who doesn't love a good pun?!
Thanks for "hanging" with me today! I'll be back next week with my last guest post for May. Don't hurry, be happy!
Mitsyana
FACEBOOK: Up On Tippy Toes
BLOG: www.upontippytoes.com
INSTAGRAM: Mitsyana Wright