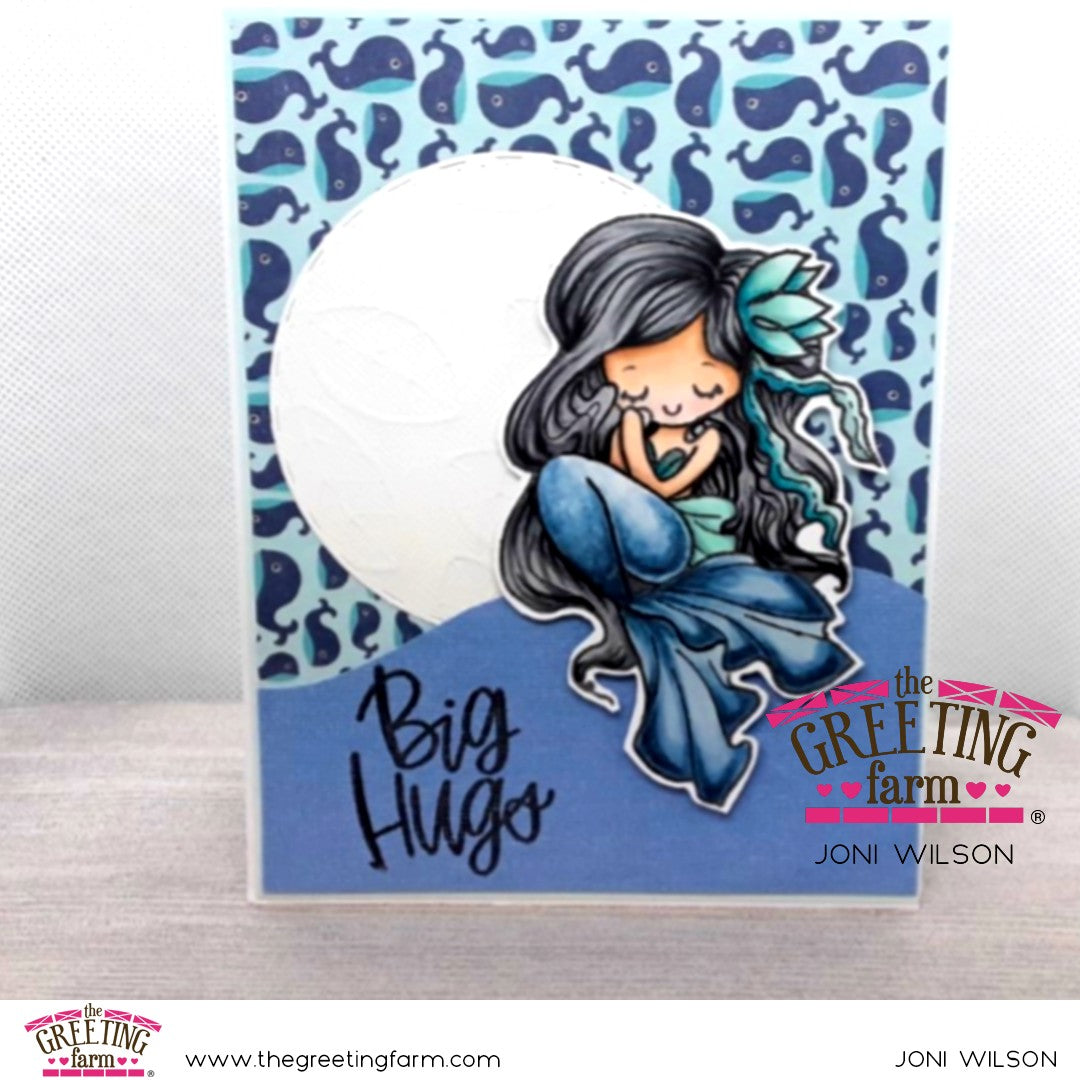 Hello friends and happy every day to you! We hope you're enjoying the awesome digital images that Marie has created. They pay tribute to those working so hard at this time, as well as those who are doing their part by staying home. You can purchase Social Distance Anya, Quarantine Life, and Delivery
right here at the shop
. Be sure to tag The Greeting Farm whenever you create with it! 
For today's Tip Me Tuesday, I wanted to send Big Hugs with the beautiful
Aquarina
image, using the colorless blender technique:
This is a simple but fun technique! After using your choice of medium, take a colorless blender to lighten/remove areas of your choice. For Aquarina, I lightly drew fish scales on her tail, then allowed it to dry. Be sure to give it some time before you decide to add to the area, once it dries you'll begin to see the pattern.

Thank you so much for coming by the blog today, we hope you all are doing well with this extended time out. Be sure to make time to do things you love! Big Hugs and take care!
xoxoxox
Joni