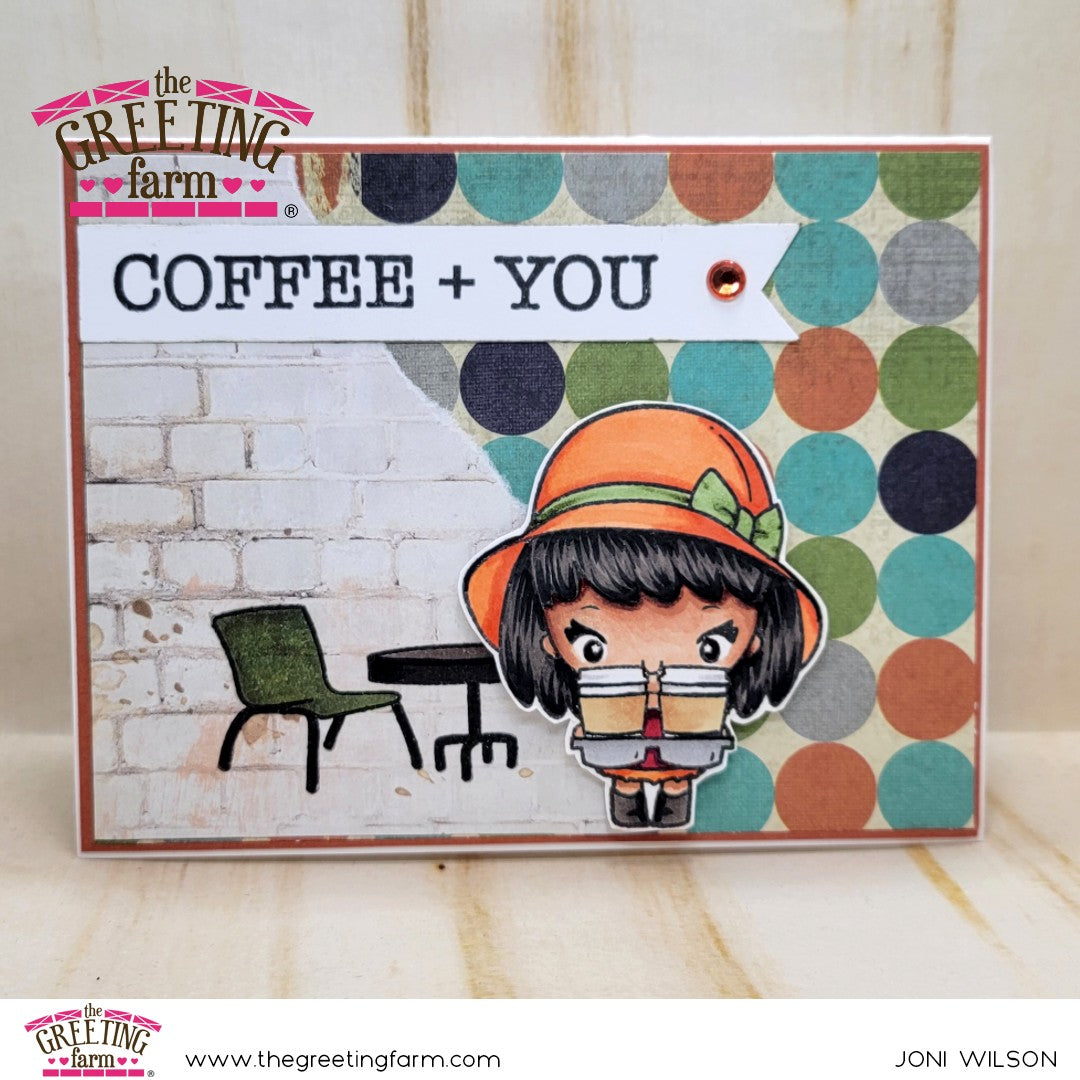 Tip Me Tuesday: Back To The Drawing Board
Happy Tuesday everyone, and a lovely October to you all! It's Joni here with this month's TMT, a little feature about techniques that I have attempted (sometimes successfully, most times not). If you're new to this tidbit, sometimes I share color combos with my Copics that I've experimented with, and other times it's inspiration from the world of cardmaking. 
For today's painstaking make, I used one of the sweet images from Coffee Beans Big Kit:
Since It's Fall, I couldn't wait to make a little cafe card with one of the adorable girls from the set. First I selected an autumnal patterned paper that I thought would be perfect (it was not - haha!), then I colored her up to match. After many attempts to make it work, I rummaged through my stash to find one that suited my idea better and found the circles patterned paper. 
I still wanted to incorporate a seating area and it most definitely was not coming together via freehand. Who knew doing a brick wall was so difficult to make? I was humbled and went back to the not-drawing board... Dug through my stash and voila, that fun brick paper! I stamped the table/chair combo directly on it, then took a chance and ripped gently along the edges. Finally I layered it on to the circle paper,  and then sat back exhausted.
To sum it up, I went through plan A, plan B, plan C, and a very messy craft desk to make this little cafe card work! Easy peasy...teehee. So just a little reminder that if you find that your simplest ideas take effort and time, you are not alone! I'm here as proof. Happy day to you all, thank you so much for toughing it out with me!
xoxoxox
Joni