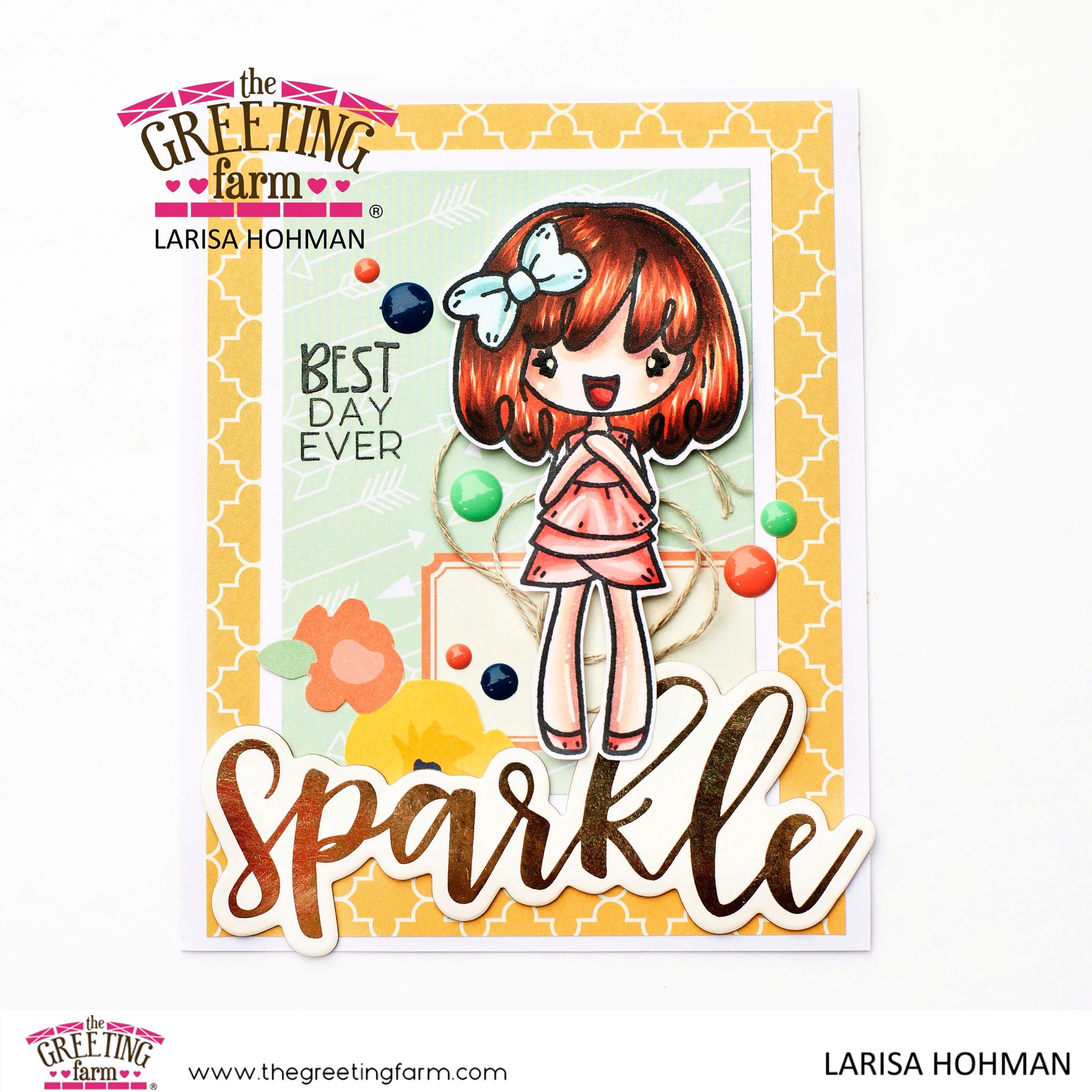 Tip Me Tuesday: Designing with Larisa
Happy Tuesday everyone! It's time for TMT - a fun little feature where I find inspiration anywhere and everywhere, especially when it comes from one of TGF's designers! I asked the amazing Larisa Hohman if she would share her secret to making the Farm images have such a sweet porcelain look. She was so kind to do a quick tutorial on her style, which she makes look absolutely effortless.
Here is her step-by-step breakdown using white and black gel pens for that finishing touch with Miss Anya Samoyed.
**********
I use the clear gel pen to add a shiny layer to the eyes.

 Then I let that dry and go over the white dot with the white gel pen.

 I also use the black gel pen to highlight the eyelashes. 
Then I add some white highlights to the rest of the image and little white dots on the cheeks.
**********
Isn't this card just the happiest mix of color and patterns? I love how porcelain shiny Miss Anya Samoyed looks! Thank you so much to Larisa for being a sweetheart filling in today. Be sure to check out her Scrappychic17's Crafty Corner blog for more adorable designs.
Have a wonderful week, friends - thank you for stopping by today!
xoxoxox
Joni