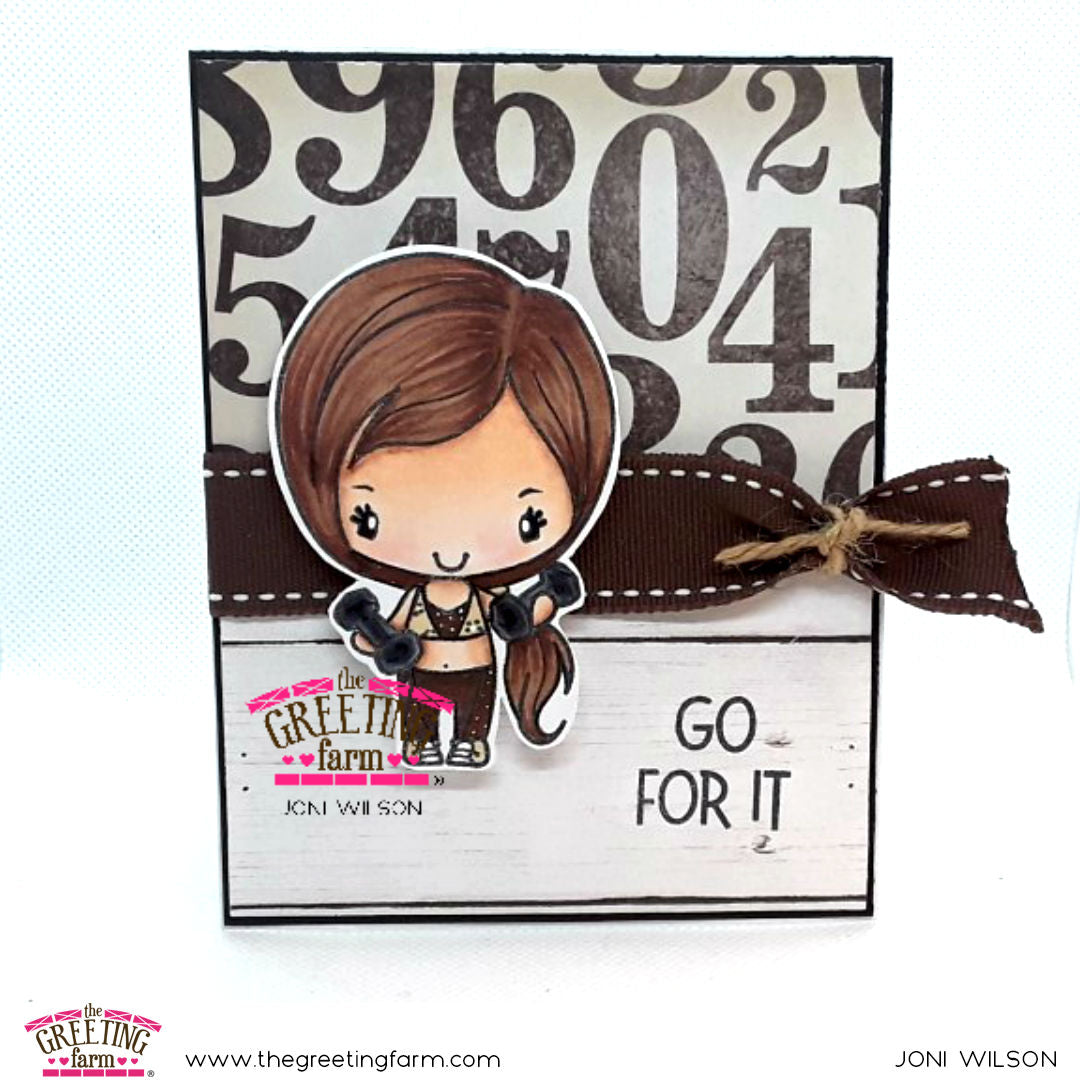 Tip Me Tuesday: Go For It Anya
Happy Tip Me Tuesday everyone! It's Joni here with a little card that I put together, using the adorable Go For It Anya. First off, I have to explain my inspiration. Last week I was at the gym when a member walked in wearing the cutest workout outfit - in brown! BROWN! Who knew they made workout gear in such a fun color? I am personally an old tee shirt and shorts kinda gal, so this look made quite an impression on me. ;) 
Of course I had to ink up this cutie:
I would've taken a picture of her but that would've been weird, right? haha! T
rying to remember details from her outfit, I put together this color combo:
Then I paired her with the coordinating sentiment, a girly bow, and some fun paper to help her keep track of her reps:
Go For It Anya
 is currently out of stock due to her popularity, but be sure to check back at the shop for her and all of your other favorites! Thank you so much for coming by the blog, everyone. Have a great day!
xoxoxox
Joni