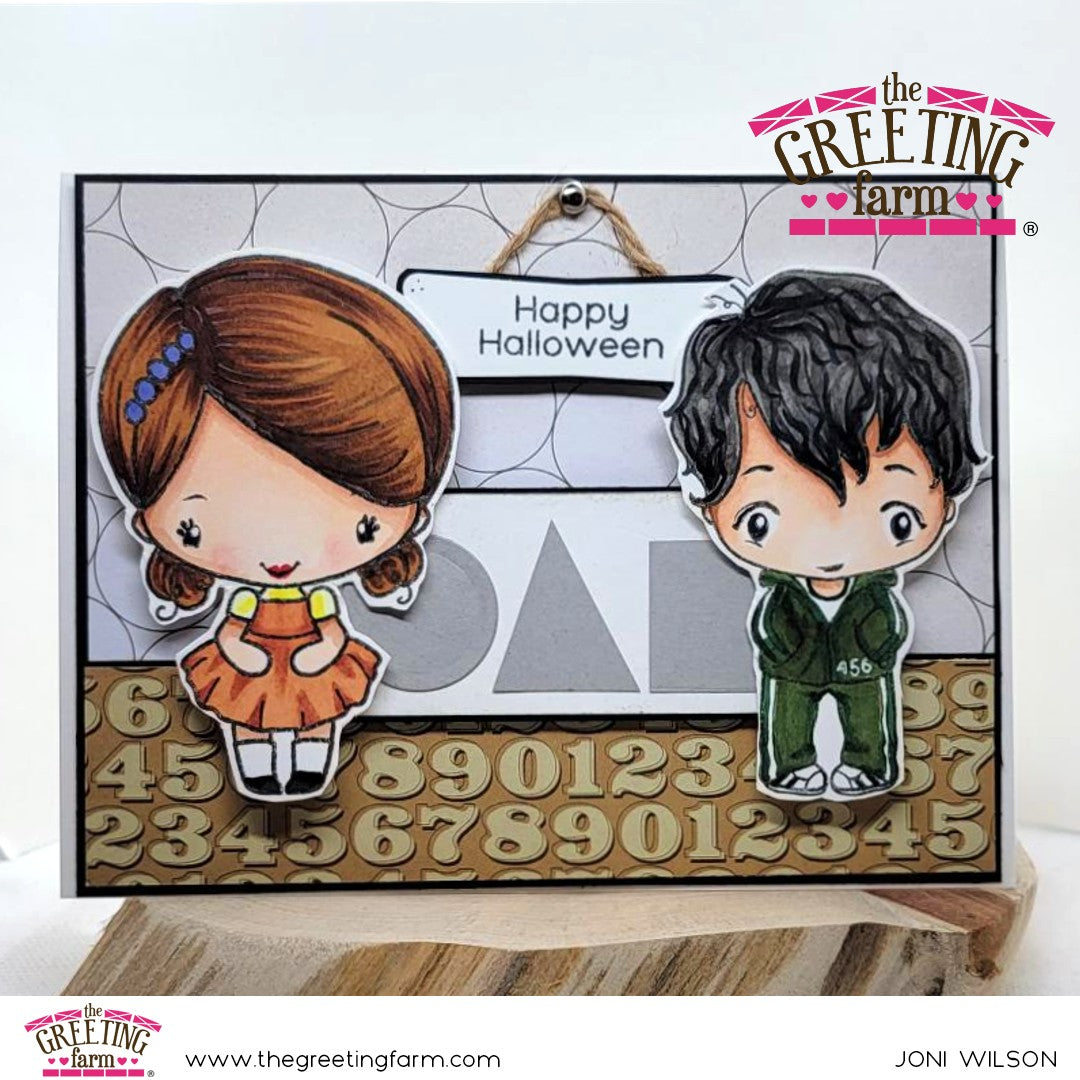 Tip Me Tuesday: Green Light
Happy TMT everyone! I hope your October is going well, considering it's almost coming to an end. How is that even possible? With Halloween creeping up right around the corner, my Tip Me Tuesday is to not be afraid, and go deep into your TGF stash! 
I went way back into my archives for my project today . This card uses a retired couple: Paul from Roll Call and a Secret Stamp named Darling Anya: 


If you are a fan of Netflix then you may recognize these two from Squid Game.
(I promise there are no spoilers in this post!) I saw an article saying that they may be some of the most popular costumes this coming weekend and that some Halloween decorated homes are in this theme.
I colored my duo up in Copics, then added some numerical paper since it's all about the piggy bank. I loved the circular shapes for dalgona, and of course the business card was important as well. 
I can't wait to see what you come up with using your stash! You can join our Facebook community
here
 to show us your work, ask questions, and inspire others. Have a wonderful week and happy crafting to you!
xoxoxox
Joni