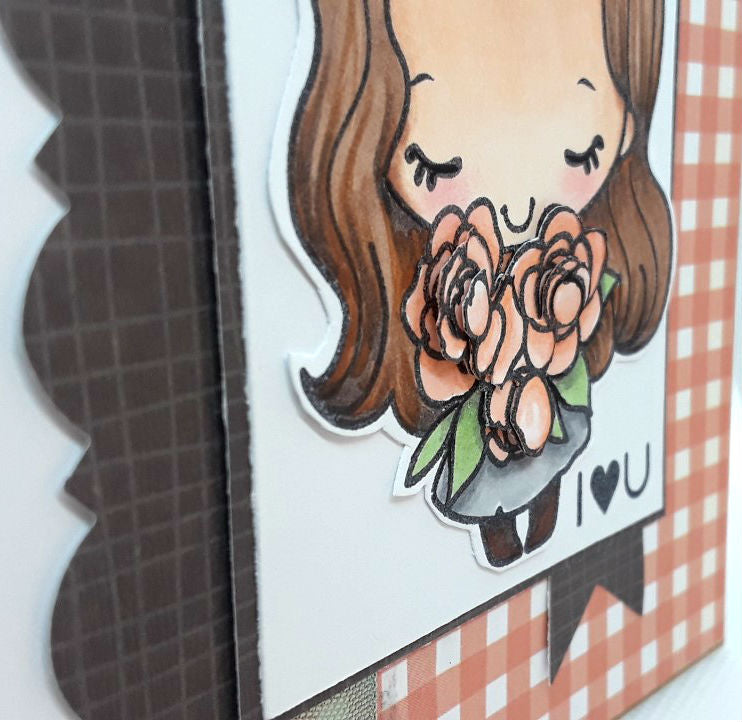 Tip Me Tuesday: I Heart U
Happy Tip Me Tuesday, friends, I hope your week is off to a great start! It's Joni here with a fun tutorial on this week's edition of TMT. I went with a very easy Copic color combo, but I also wanted to share a really fun 3D technique using the adorable I Heart U Anya:
Here are my three Copics that I used to create her hair:
I stamped her three times, focusing on the flowers for the last two,
then colored her in completely to match my papers:
Using adhesive, I layered the flowers over each other,
trimming them accordingly to their petal arrangement:
By layering them and puffing them out a bit, they come to life!
Here is the fun side view of the blooms:
Let me know if you try this fun technique with any of your favorite TGF images! I Heart U can be found
right here in the shop
. Thank you so much for coming by today, have a beautiful Tuesday, everyone!
xoxoxox
Joni