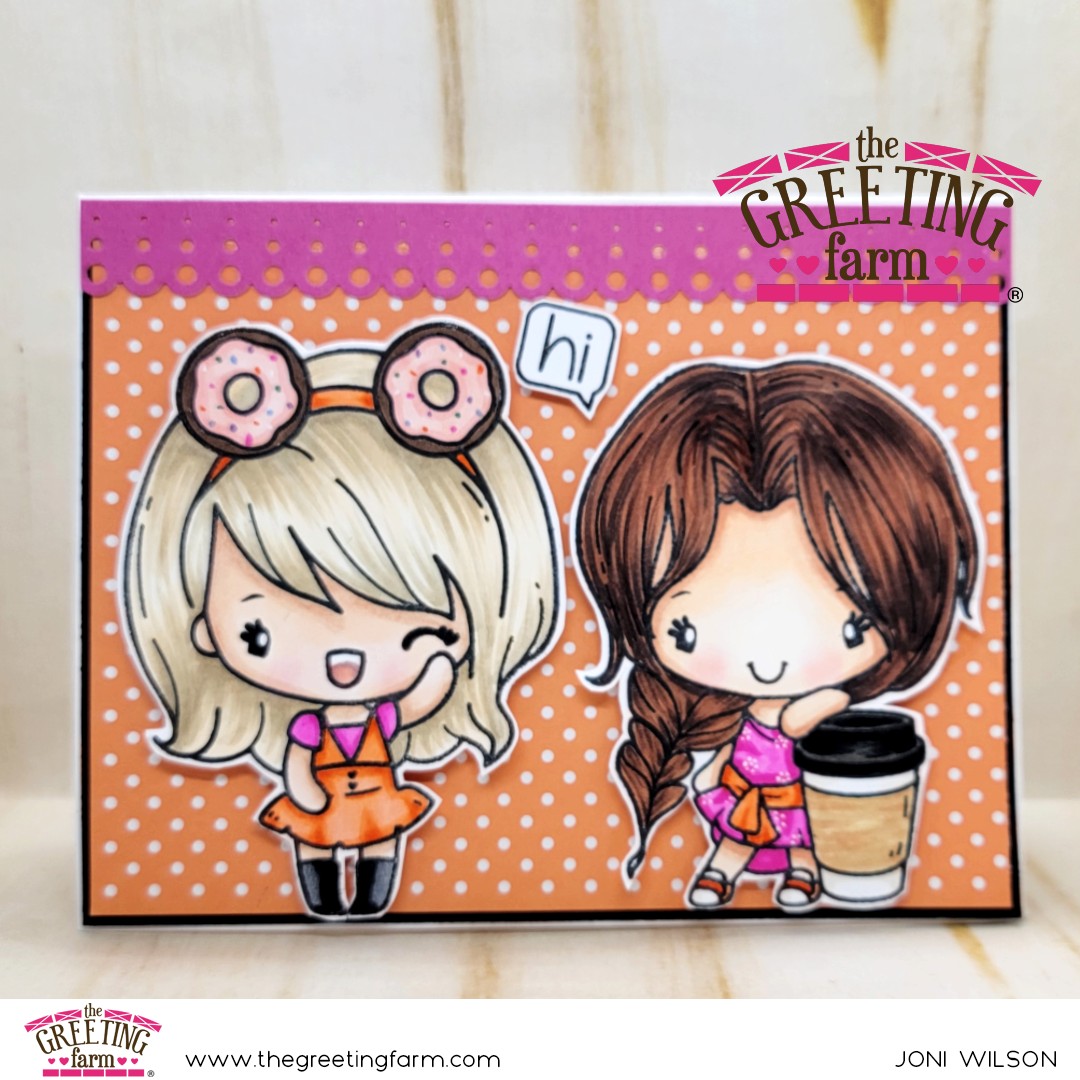 Tip Me Tuesday: Mix and Match
Happy beautiful day everyone! It's Joni here with today's TMT. First off, I hope your weekend went exactly the way you wanted it to. What a bonus that so many people had yesterday off as well!
For today's Tip Me Tuesday, I mixed an older Anya with a brand new Anya to create my favorite morning indulgence:
Donut Worry Anya
 was the perfect pal for this sweet new java friend from the Anya Combo Kit 2. I used orange and pink (the trademark colors from a popular chain), and paired them with fun card stock to keep the mood bright and happy. Nothing like sugar and caffeine to kick the morning slump.
Explore your collection of TGF images to create a pairing that reflects your fun personality, and don't be afraid to keep it for yourself! Not all cards were meant to be given away. ;)
Have a happy day, friends! Thank you so much for popping by the blog. 
xoxoxox
Joni