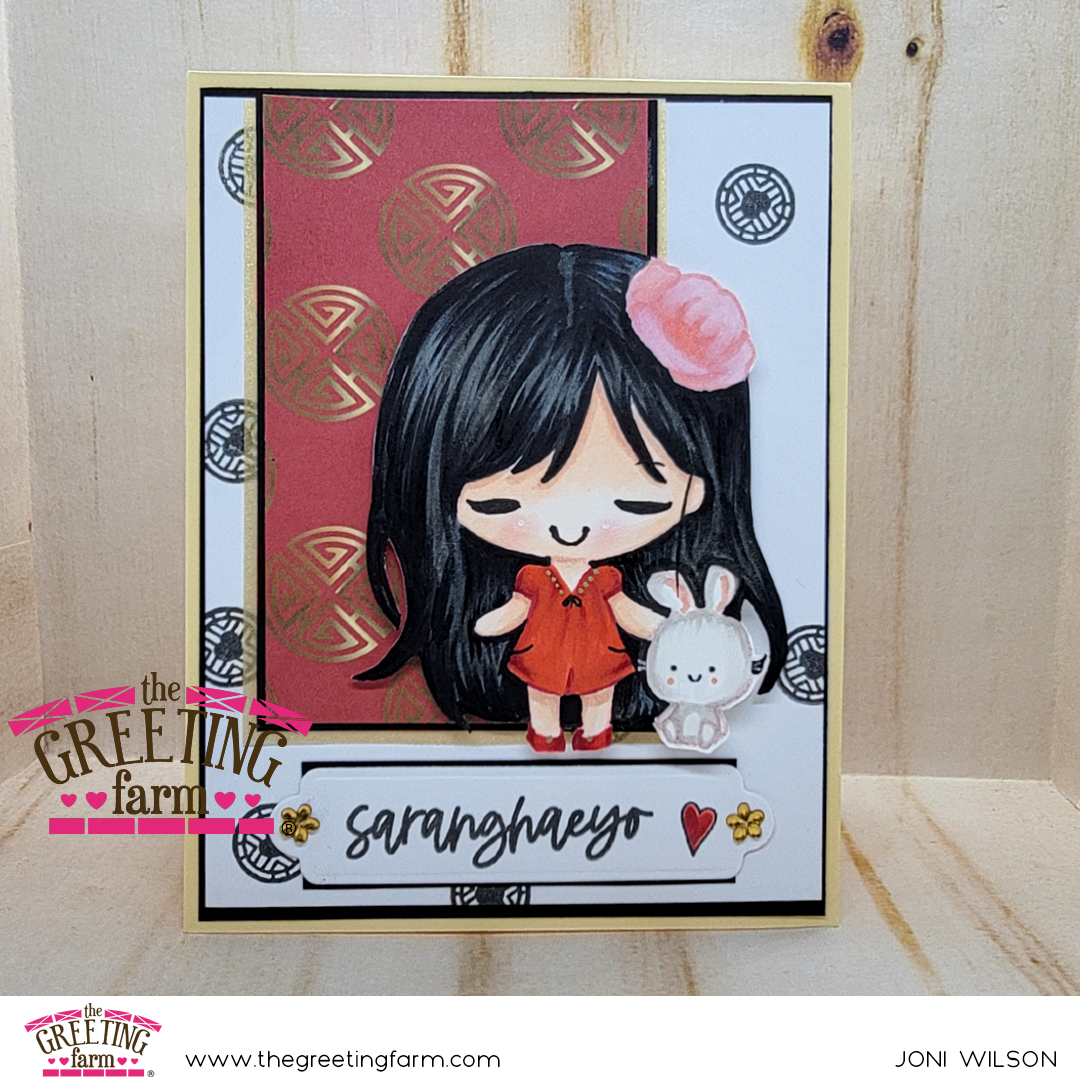 Tip Me Tuesday: Pair up your images!
Happy Tuesday, friends! I hope your February is off to an amazing start. It's Joni here with a TMT post about how I pair my TGF stamps to capture special moments throughout the year. For today's post I used an image from the Anya Combo Kit and the bunny from
Happy Days t
o celebrate
Seollal
:
Since it's the Year of the Rabbit, I grabbed this little fellow to celebrate 2023, and thought this sweetie was the cutest little character from the Kit to pair with him. 
I used the sentiment and heart stamp from
Anya In S. Korea
 to create the background, then found some leftover printable paper from another project (link can be found below). Now they're both ready to celebrate the Korean New Year!
By the way, here's the other project I created using Mr. Bunny and that same printable paper:
Thank you for swinging by Tip Me Tuesday, I hope you have a wonderful rest of your day!
xoxoxox
Joni