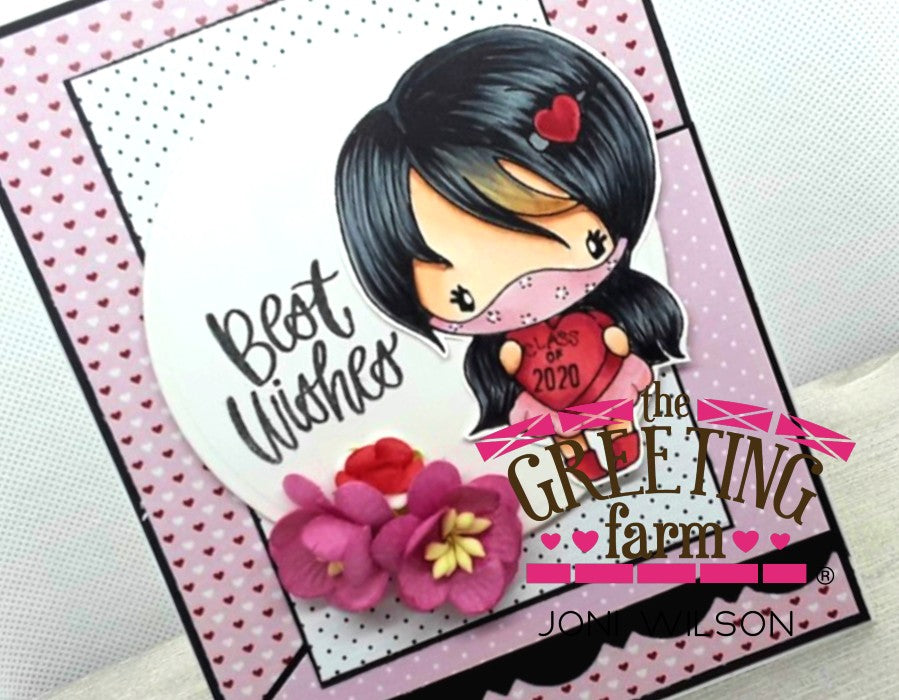 Tip Me Tuesday - playing with TGF digis!
Happy beautiful Tuesday, friends. It's time for Tip Me Tuesday here on the blog, where we share some of our tried and true techniques with TGF images. Normally we showcase color combos that we use on Marie's adorable stamps, but with the plethora of digital images that were recently released, I decided to attempt a quick tutorial on how to create unique characters. 
First, I opened up Pixlr, a free online editor site. In the taskbar:
FILE> New image > Open image (I chose Be Mine Anya)
Then in the taskbar:
LAYER: Add image as layer (I chose Face Mask)
[Note: to resize any image, go to the taskbar and click:
I decided to replace the Be Mine sentiment with the Class of 2020 logo. To do this, choose the lasso tool in the tool bar on the far left (second under the arrow). I circled the area that I wanted to replace then pressed EDIT>cut:
Now it's blank and ready for the logo!
Back to the taskbar:
LAYER>add image as layer (I chose the Class of 2020 logo), then rotated and sized it to fit:
Now she's ready to print! Here's my card using the altered Be Mine Anya with a face mask, supporting the Class of 2020:
Don't be intimidated to try this! It's really easy once you get the hang of layering, especially with all of TGF images that coordinate so well. You can find the entire digi line right here, including all of the community helpers, quarantine friends, porch scenes,  and vehicles. We are enjoying all of your creations on the Facebook fan page - keep them coming! 
Have a great day everyone, thank you for coming by! 
xoxoxox
Joni