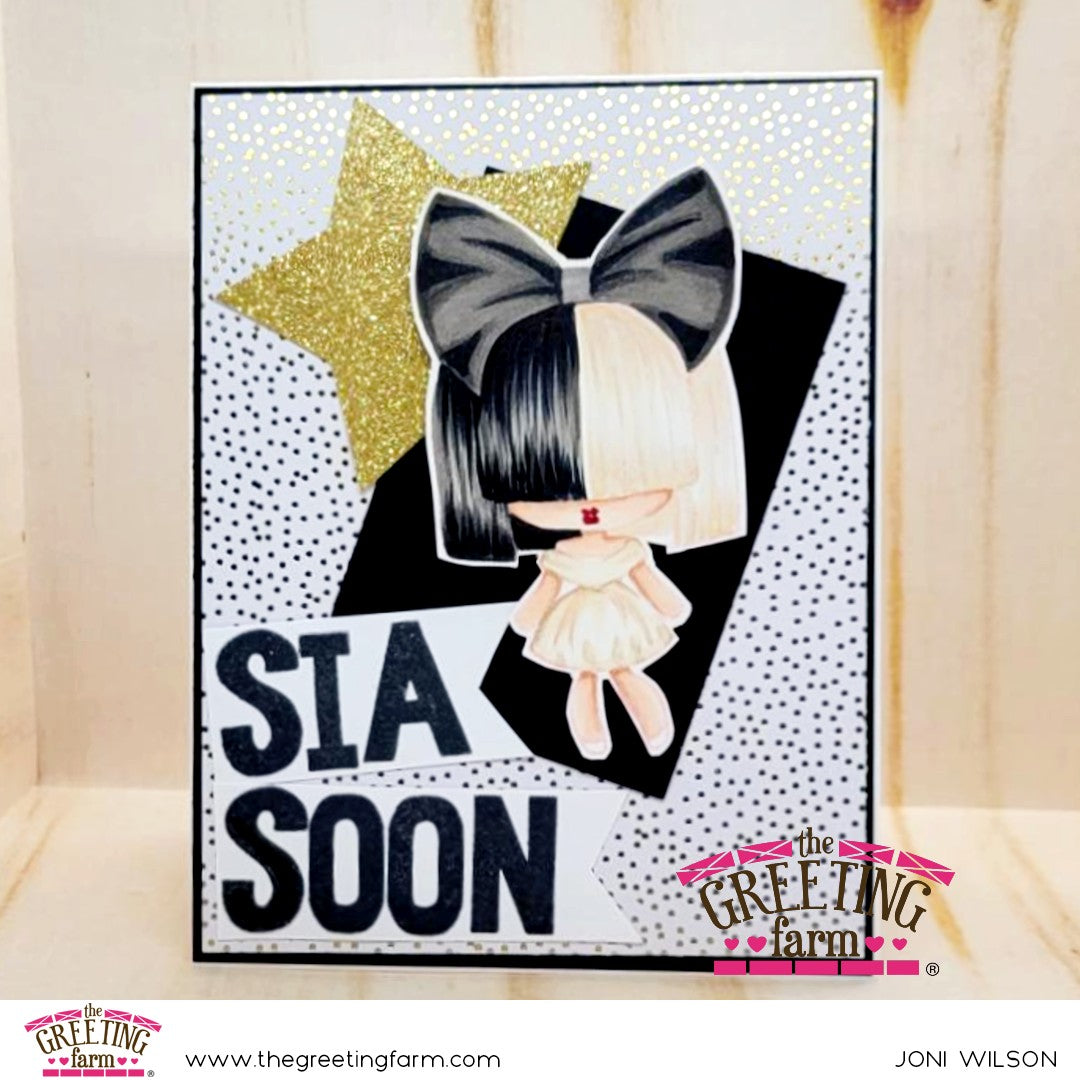 Tip Me Tuesday: Search the Web!
Happy Tuesday friends! I hope your week is off to a great start. For those who kicked off summer already, here's to a fun season full of happy memories. I know I'm excited to spend more time in my craft room, but with the end of the year I have zero creativity left in me. Today's TMT is to search the web for ideas! I know so many of you find inspiration in fellow crafters, but every now and then a simple google search will provide just what I need. 
For today's card, I used the Big Kit Cheeky Divas:
I colored up the Sia-like image, but wasn't quite sure how to style my card. I know her iconic half and half hairdo, but wasn't sure which palette to commit to until... voila! I hopped online and found this photo:
The gold tones were perfect to play with! Here's my card with a little help from an older alphabet set that I used for a pun:
Whether it be a color combination, layout, or design you need to brainstorm, hop online and search the friendly web! Then be sure to share your card to our
Facebook Fan Page
, a fun community of all things TGF.
Have an amazing week, thank you for coming by today!
Happy crafting to you all.
xoxoxox
Joni