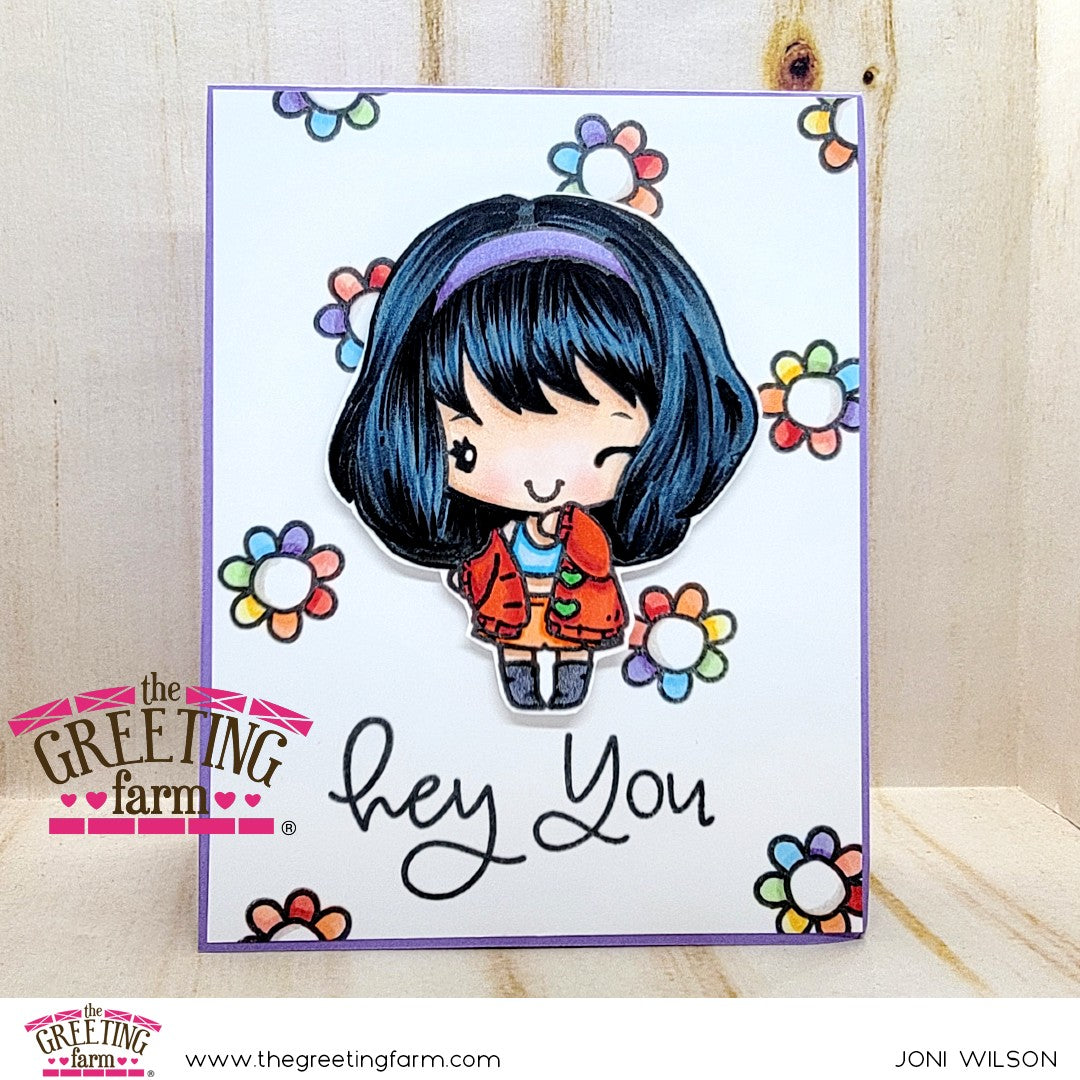 Tip Me Tuesday: Stamped Patterned Backgrounds
Happy Tuesday everyone! I hope your weekend went well, and that you are off to a great start on this last day of February. I can't believe we're going into a new month tomorrow, but I am also so giddy that we're transitioning into a warmer season!
For today's TMT I wanted to share some of our cards that we created, using one of the stamps to create patterned backgrounds. It's such a fun and easy way to coordinate your cards.
I love Takashi Murakami flowers and wanted to emulate that playfulness:
Here is a card I created from the Anya Combo Kit using the flower image, sentiment, and sweet Anya:
I didn't trust myself to make them into happy faces so I left them as simple flowers. haha! Of course I had to share a couple other cards from my friends, using stamps to create adorable patterned backgrounds:
Claudette with
You're So Tweet
Rosie with
Donut Worry
Aren't those sooo cute? I would love for you to share any of your cards that you've made using this fun and simple technique. Be sure to upload them on to our Facebook
The Greeting Farm Fan Page
 (click the link to join if you aren't a member yet!).
Have an amazing Tuesday, friends. Thank you for being you!
xoxoxox
Joni