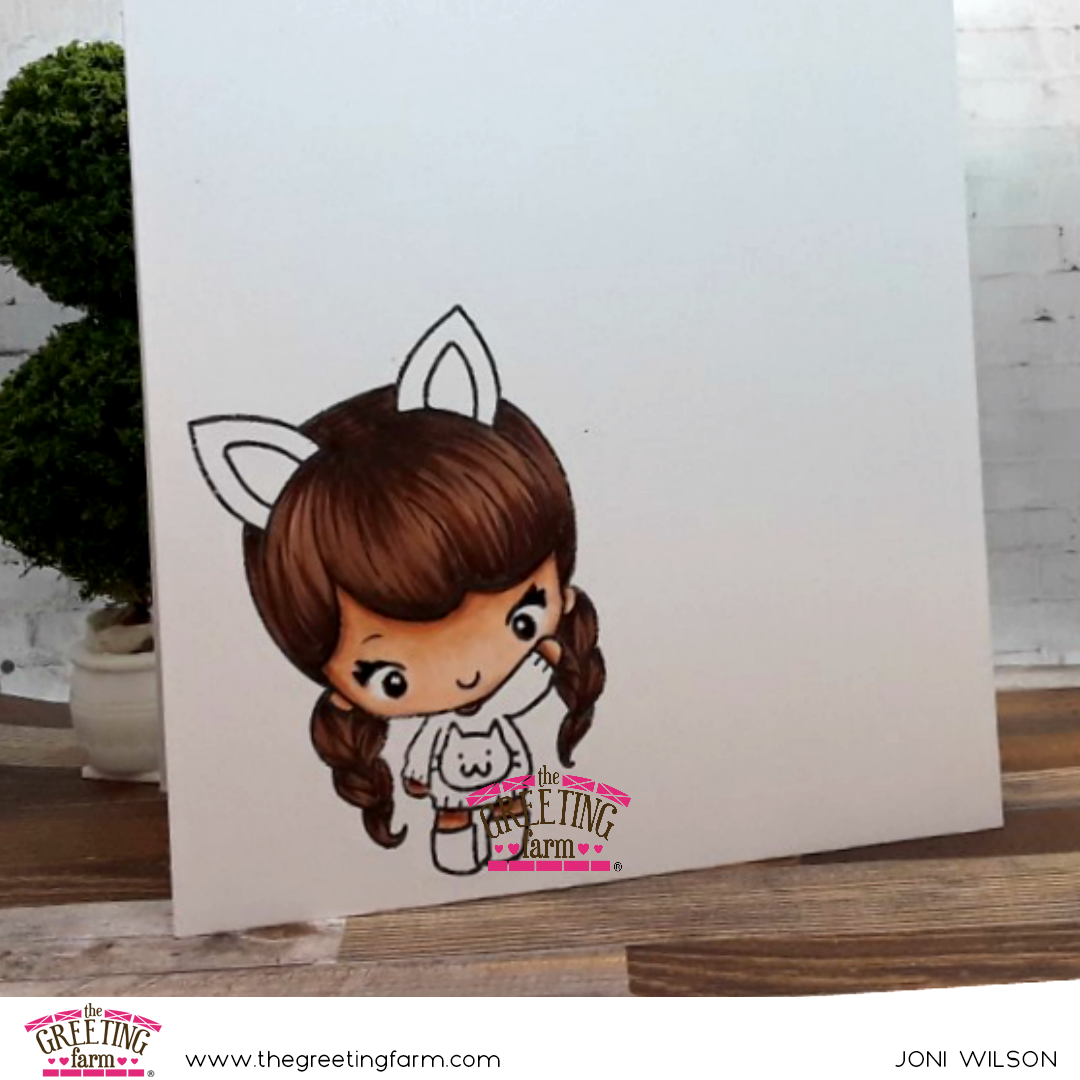 Tip Me Tuesday with Spellbinding
Happy beautiful day, friends! It's Joni here with TMT - a little blurb where I try out color combos on TGF images, or when I ask friends to make guest appearances with their own favorite medium. I have to confess that I had a different Halloween themed card ready to go, but then my Spellbinding Kit arrived in the mail yesterday. Woot woot! I couldn't wait to color up at least one of the images, so I decided to make her the feature for today.
Since I wanted a warm brunette, I used E79, E29, and E25 to make her hair: 

Isn't she a sweetie? She is one of thirteen characters in the set (including kitty), along with sentiments and a bunch of magical accessories.I cannot wait to finish her up on a card, I have just the perfect cat loving friend who loves Halloween to send this to!
(A little note: I see that it's sold out in the shop, but my three Copic color combo on her hair will work for any TGF character!)
I got a little over zealous and stamped her directly on to a card front, but if you are cataloging your own color combos, Marie has provided these handy dandy cards for you to print off:


Simply right click to save to your laptop, then print as many as your heart desires. :) Thank you for coming by the blog today, happy crafting to you!
xoxoxox
Joni