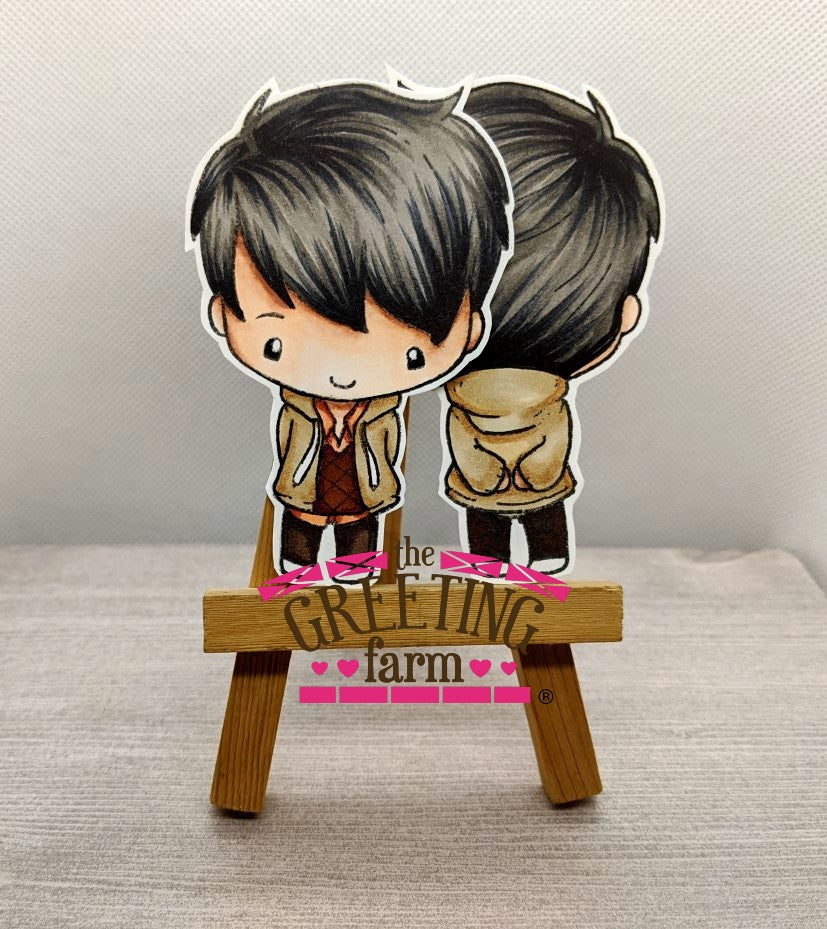 Tip Me Tuesday - with a twist!
Happy Tip Me Tuesday, friends! It's Joni here, with a monthly feature of little tips and techniques to try with your favorite TGF images. When Marie introduced her Front /Back images a little while back, I couldn't stop thinking how genius this was. To have characters in two different views opened up a whole world of creativity. (Be sure to browse Amy Young's amazing cards using Front/Back images and digital stamps!)
I decided to try a Spinner Card with the adorable
Gift Ian
Front/Back image:
First I inked them up and colored them with Copics:
By this time I was already so fascinated to see Ian coming to 3D life - teehee!
Here they are, just fussy cut with scissors:
It's been so long since I've made a Spinner card, so I did a quick refresher on You Tube. I used an oval die to cut out the layers:
Next adhere both images together, making sure your string is lined up right up the middle. Here is Gift Ian's back:
And here he is spun around to the front:
I added another piece of kraft cardstock to the inside so Ian would stand out a little more. 
I also think I'm longing for Fall and cooler weather, this brown plaid paired with this cutie Gift Ian made me smile. :) 
(By the way, you can find the Spinner Card technique pretty much anywhere! Simply google and it will show you different samples.)
Thank you so much for coming by today, be sure to let us know if you try this technique with any of the F/B images! Coincidentally, Marie also uploaded a file on the
Facebook Fan page
on how to do a backview tutorial for the other characters.
Have a great day, friends - happy crafting!
xoxoxox
Joni