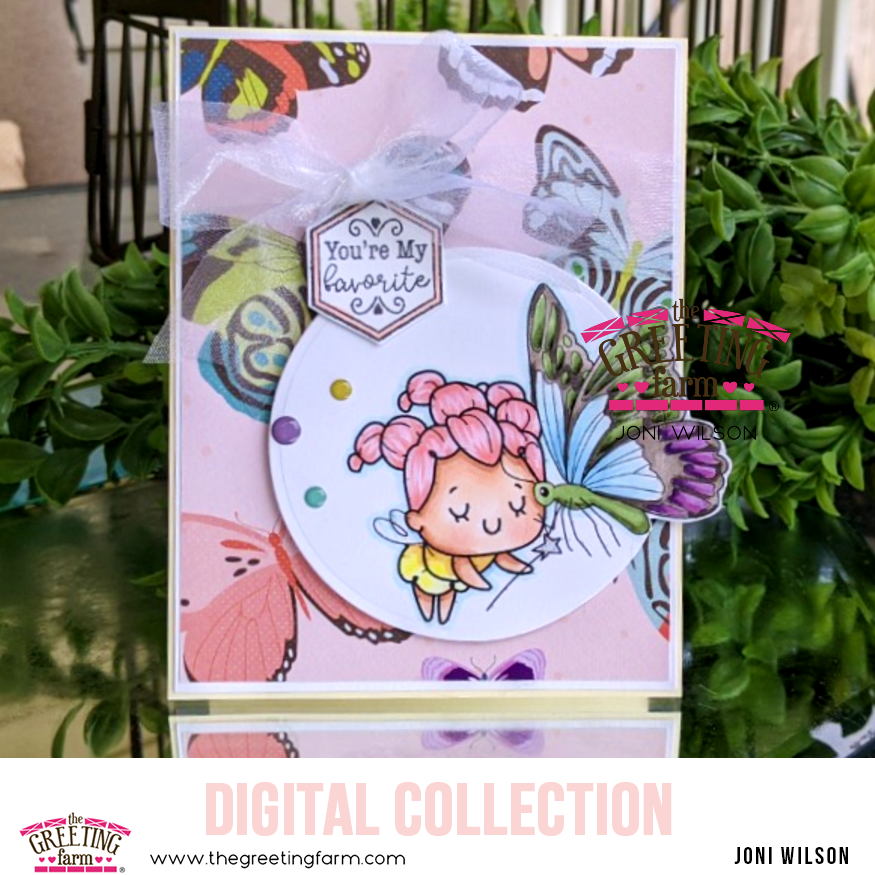 Happy beautiful June day everyone! Before we start the wonderful week of previews, I wanted to show a card that I made with two of the digital images from May's release. T
GF Digital images
open up a whole new world of possibilities and story telling, and even more fun because they're instant gratification!
I combined the sweetie from
Fairies
 and her butterfly friend from 
Fairyland
:
I adore these characters so much! They're such happy fairies and everything in Fairyland makes me want to live in that little world.
I layered two of these images and created my Butterfly Kisses card:
I colored her up with Copics and kept the palette light and pastel to match the papers. If you're new to the digital world or are a bit hesitant in trying it out, be sure to join our
Facebook Fan Page
where we have the most awesome digi tutorials from the best designers! (Just a little side note, I use Pixlr to make simple digital images.)
Have a beautiful day everyone, thank you so much for coming by!
xoxoxox
Joni