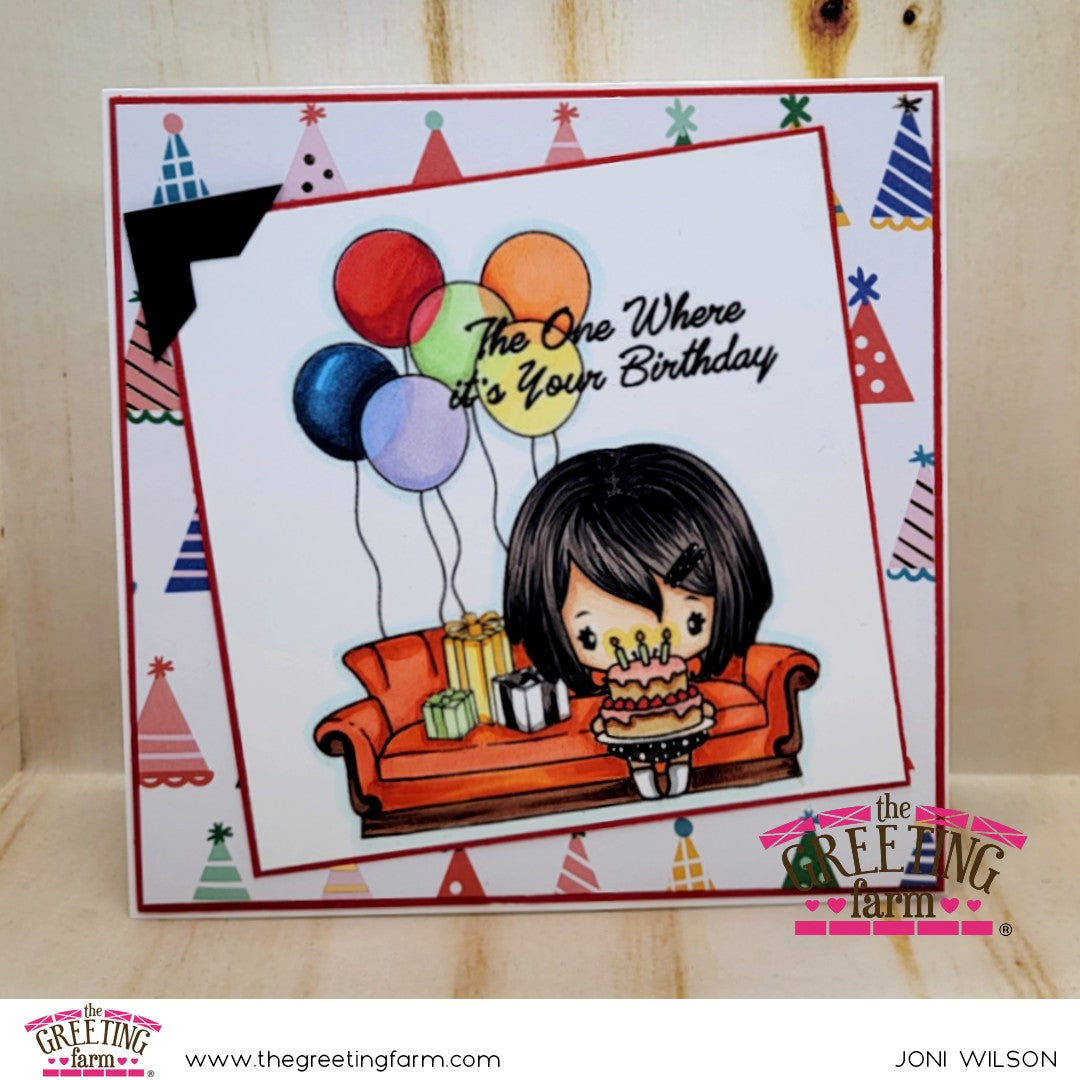 TMT: Celebrating with Friends
Hello everyone and happy day! For today's Tip Me Tuesday, I wanted to do a little something special to commemorate The Greeting Farm's 15th Anniversary here in this awesome crafting world. Fifteen years? Amazing how neither you, me, nor Anya aged one bit! (teehee)
As you may have seen, Marie celebrated this lovely milestone with this 
Happy Birthday To You digi
, which was available for free all of last week:
Since it's such a special occasion, there was no better way to spend it than with
Just Friends
, the other digital set that I combined with Happy Birthday To You. By using an online free editing site, I layered the balloons, couch, and gifts (from
Porch Christmas
) behind the birthday girl.
I always get tripped up when it comes to adding a sentiment somewhere, so I used the Just Friends version and layered it over the balloons. It's such a risk free addition, instead of taking a chance with a hand stamped saying! Since there was a lot going on at the party, I paired it with a party hat patterned paper and a little photo edge to commemorate the anniversary.
As one TGF fan to another, thank you so much for keeping the Farm such a happy place to create in! Here's to many more years ahead, happy crafting to you. 
xoxoxox
Joni