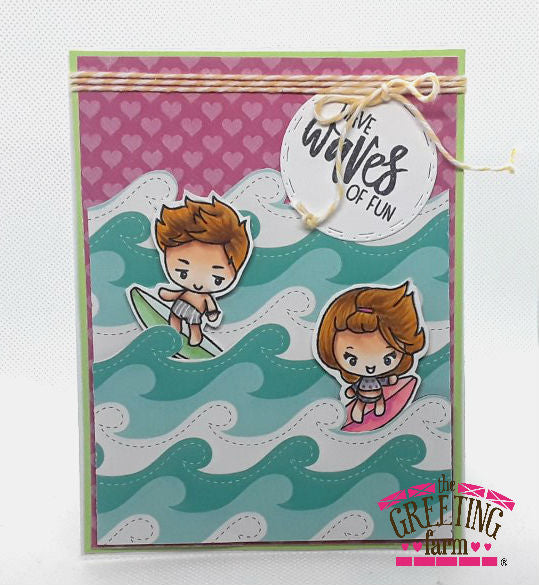 Tip Me Tuesday: Surfer Hair
Happy Tuesday friends! I hope you're enjoying all the cute summer stamps from this month's release. I wanted to do a fun beach card and play around with surfer hair with fun highlights. I've always loved golden streaks that surfers got naturally from the salt and sun. (Some of us had to use Sun In. teehee!) 
Here are my Copics, in order that I used them:
E25, E35, Y17, E31
Here's my card with the completed images:
I'd love to know what your favorite fun hair color combos are! If you're starting out your own color catalog, here are the cards Marie created for us all. It's been a while since I've posted them, so right click to save, then print away to your heart's content! 
Have a great day, everyone. Happy crafting!
xoxoxox
Joni