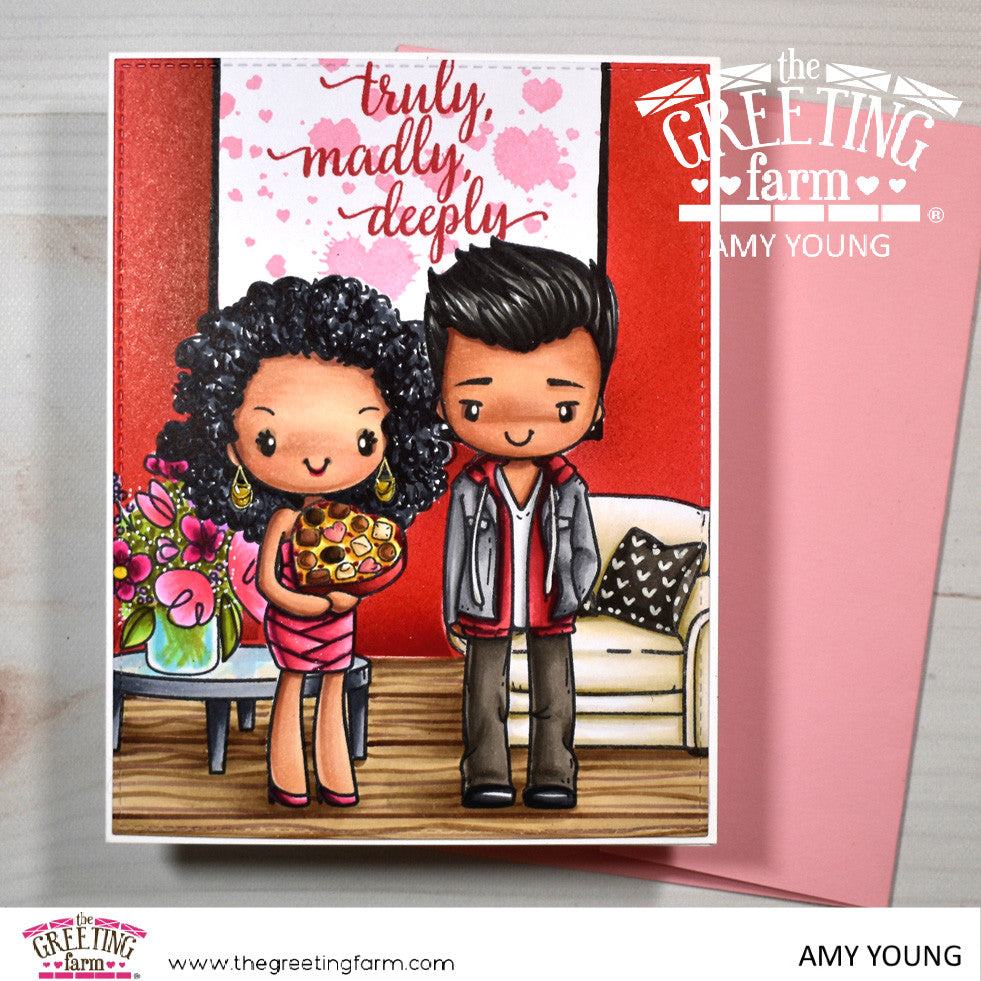 Hello fellow Farmers!
Amy here and what better way to welcome in February than with a sweet Valentine's Day card featuring one of the lovelies from the Miss Anya All Year kit? I'm continuing on with my personal challenge to create a card each month using this fabulous large stamp kit and it's hard to believe I only have four more months to go now.

This beautiful Miss Anya with her fancy dress and heart shaped box of chocolates seemed the obvious choice to represent this month celebrating all things love. But it didn't feel right that she be alone on this card so I grabbed the Like, Like You set and gave Miss Anya a hunky My Guy Ian to call her sweetheart. Together they make for quite the handsome couple, don't you think?

I wanted it to look like Ian has just arrived at Anya's place with a big bouquet of flowers and some chocolates before taking her out for a night on the town. To accomplish that I masked off both Anya and Ian then stamped in the chair and coffee table from the Miss Anya Amazing set. The vase of flowers is actually a mash up between the retired Bouquet set and the Potted Plants set that I masked together as well.  
Finally I added a sentiment over a stamped heart background that I framed to look like an art print hanging on the wall behind them. Now these two love birds are ready to celebrate Valentine's Day in style. :)

Here's to a very happy heart day my friends!