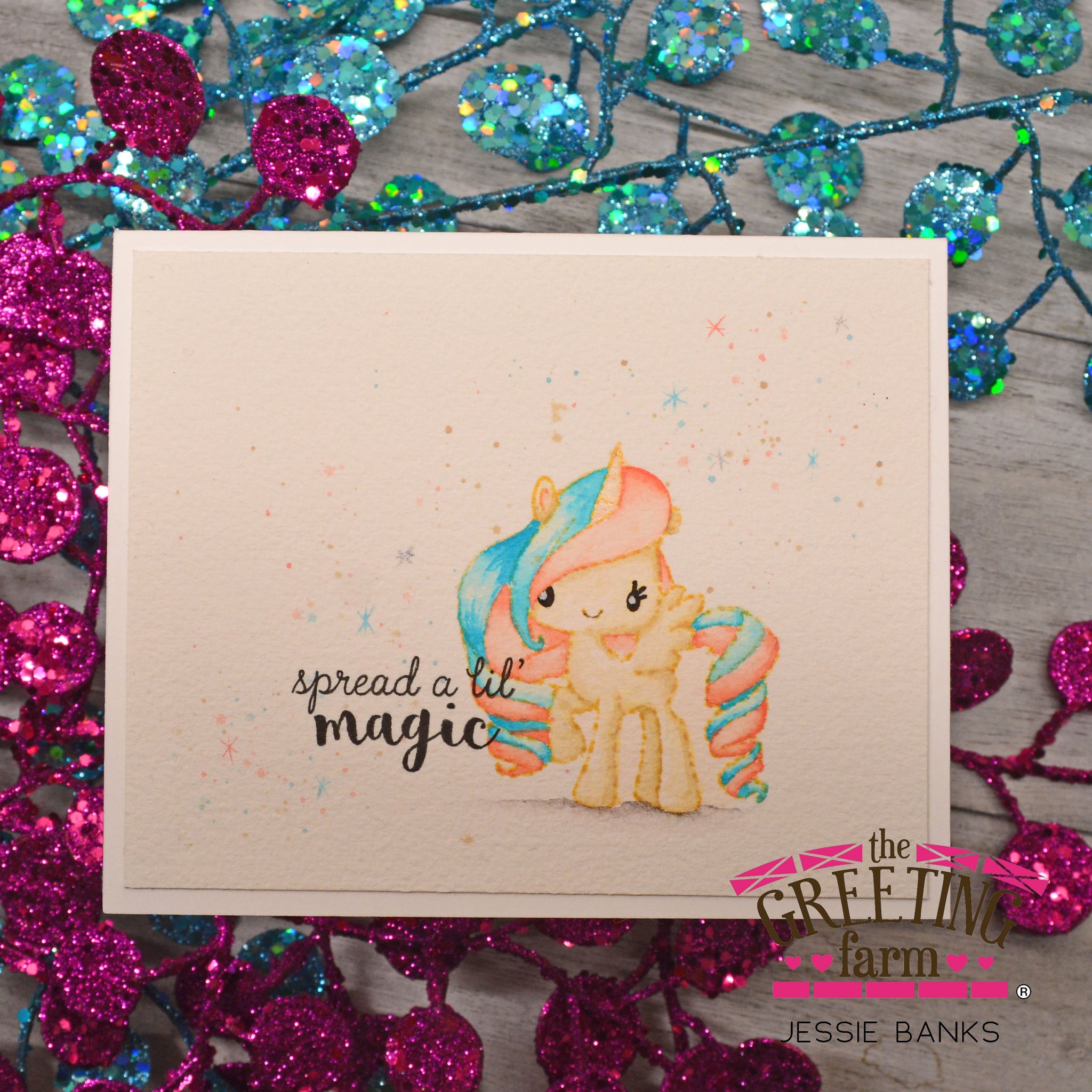 Hey everyone!
Jessie
here on this snowy (snowy where I am anyway) Monday! 
I pulled out the A lil' Magic set, and painted her up with my watercolours, in a soft dreamy way. Unfortunately, this set is currently unavailable, I guess I need to check that better next time. What I saw was the
Magical Friends
set, you can make a very similar card using that!
I used Buff Titanum to paint up the body of the little unicorn then a blue and pink to give her a very pretty mane. Splashing the same colours in the background created a simple sweet little card!
Thanks for stopping by,
hugz
Jessie