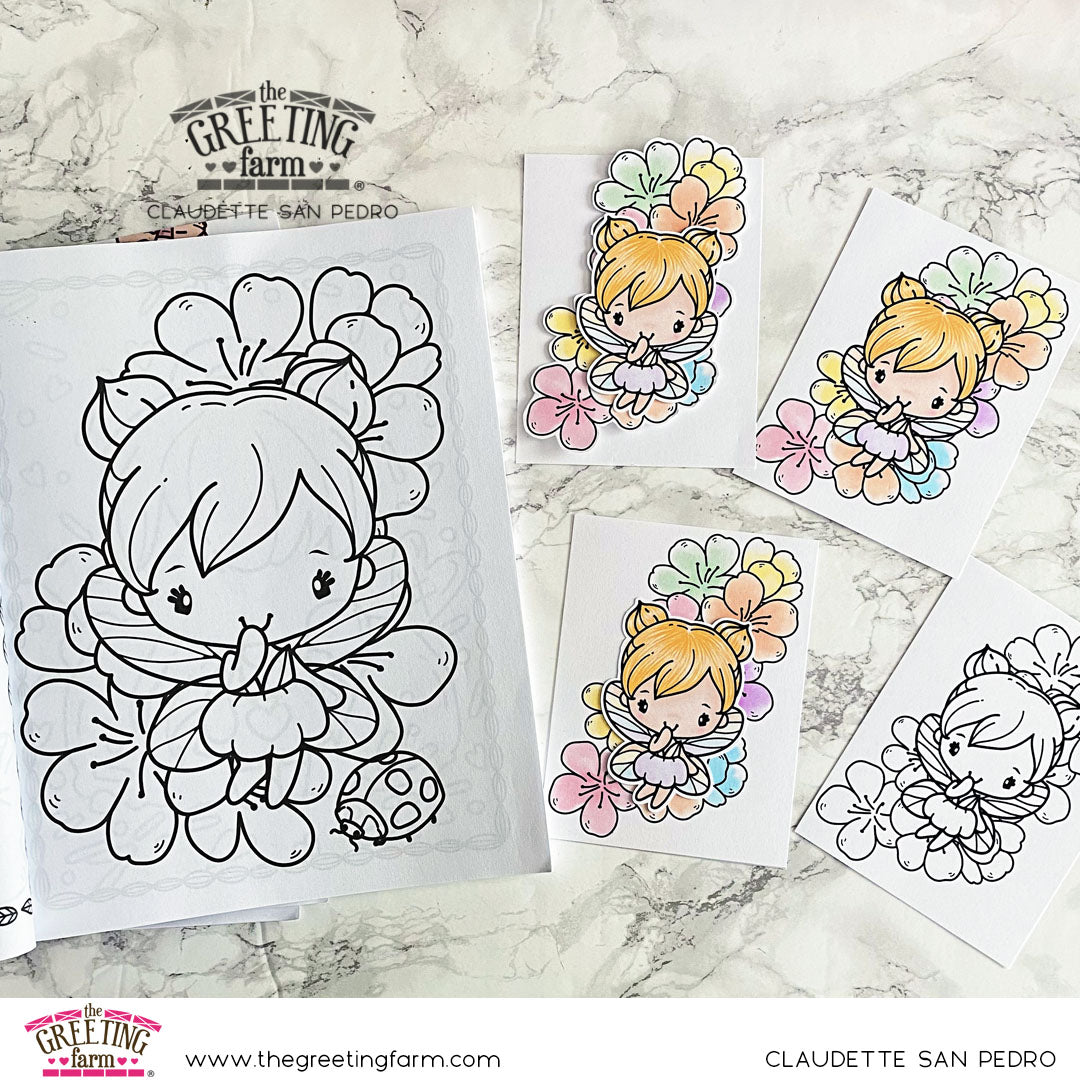 Using our TGF Coloring Book as inspo
Hello, and happy Monday! I don't have a video for you today, but I have this project I wanted to create when I did the TGF Coloring Book. If you had watched it, I mentioned that I had plans to create some of the pages as card fronts. As stated in the video, I used a mix of digital and physical stamps to create them. If you haven't seen it, I will link it down below. But for now, here are a couple of the samples I made. If you'd like me to do a video on how I made these, leave a comment down below, and I'll add it to my list of videos to make. I hope this inspires you to recreate these card fronts using your digital and physical stamps.
This first sample uses the Rebooted Flutter stamp set and the floral from the digital stamp set called Fairyland.
On the first card, I digitally stamped the flowers, printed them, colored them, and then cut them. Flutter Anya was stamped, colored, and then cut out.
Then I put them together onto my 4x5.25 card layout.
For this next one, I printed the flowers and colored the image. I will then adhere Flutter Anya on the card front.
The last way you could create this card front is by stamping Flutter Anya onto your card and then masking her. Once you've masked her, run her through your printer, where you have set up the floral image onto your desired card size, and then print over the masked image, thus getting one cohesive image. Then you can color the image, and voila!





And now, I'll show you one more using the same techniques I've mentioned above.



If you try this technique, please share it on any of our Social Media platforms. And should you have any questions on how I created any of these cards, please feel free to leave a comment below and either I will answer it here on the blog or do a video explaining it in a video or show you how to do it in the video. Always here to help!


Stamps available in the shop:

Fairlyand
Build a Locker

Coloring Book

Coloring Book video here.