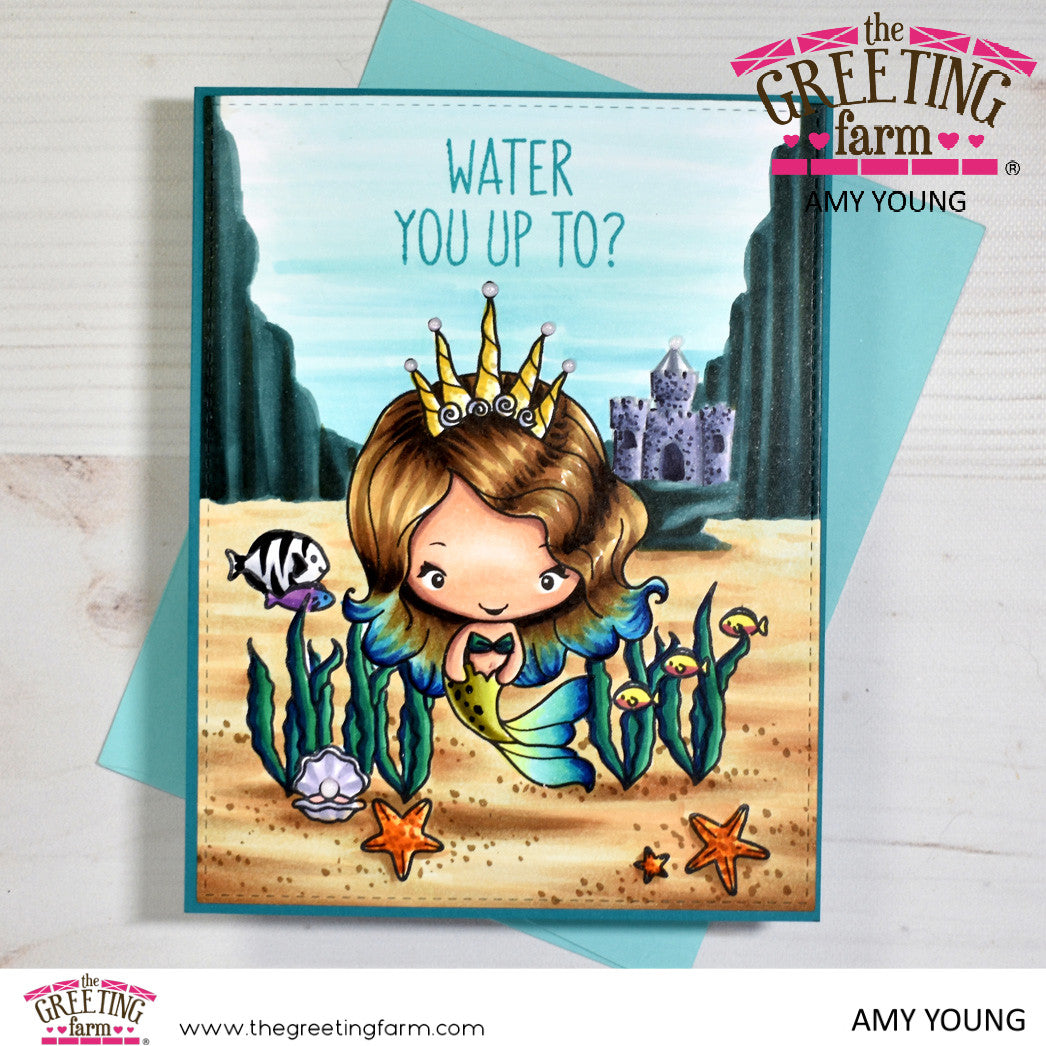 Hello fellow Farmers!
Amy here, and I've got one more mermaid card to share before MerMay comes to an end. This time around I printed out the super adorable Leela MerBean because it's hard to beat the cuteness of a Bean. I surrounded Leela with a bunch of accessory images from the Little Mermaids and Minkie Mermaids clear sets to help create a scene for her to live in. I especially wanted to get the castle off in the distance, since she must be royalty with that coral crown on her head.

Even though Leela is a digital stamp I could still make a quick mask for her by simply printing her on regular thin computer paper at the same time I printed her on the Copic X-Press It coloring card stock. I knew I would need a mask since my plan was to surround her with seaweed and fish and once the paper mask is fussy cut, it is easy enough to hold in place with a bit of washi tape while I stamp around her.

Once Leela was finally posed prettily amongst the seaweed I could start coloring the scene. To help create a sense of distance between Leela and the castle I extended the sandy sea floor more than half way up the card. I also flanked the scene on either side with walls of rock that look like a sea trench receding into the distance.  The way they angle down towards her head is also a design trick that helps pull the viewers eye right to the most important part of the scene... our adorable little MerBean. For Leela herself, I thought it would be cool if her ombre hair matched her ombre tail and I'm quite pleased with the results. Of course I had to finish her off with the usual sparkly tail and Nuvo pearl drops to complete her magical look.  :)

Stay crafty my friends!