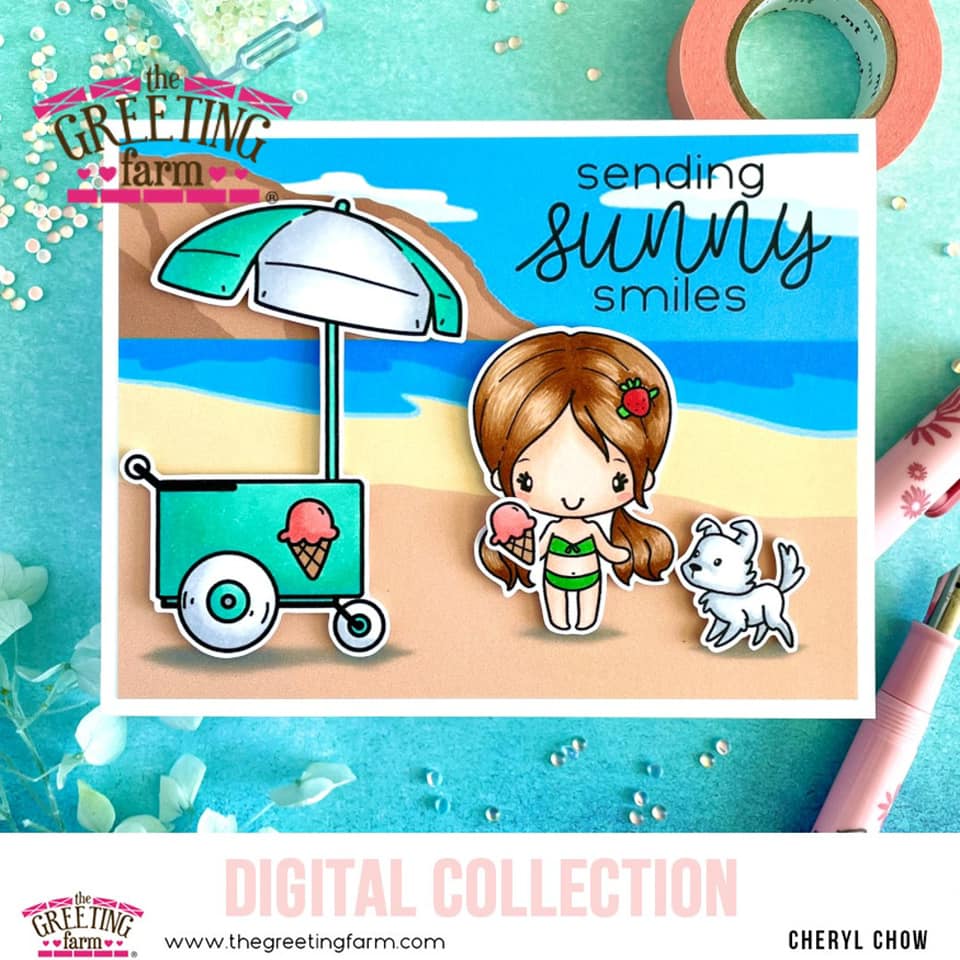 Yahoo! It's the first of the month, which means we've got SPANKIN' BRAND NEW DIGITALS! Yay! I love the first of the month because it not only means new digital stamps, but it also means new physical stamps coming to the store as well.

This month's digital is focusing on SUMMER! It's getting hot in my part of the country, and these digital are perfect. Not only that, but they're going well with our other Dress Up Anya series, so you could mix and match the outfits! Who doesn't love stamps you could utilize for more than one purpose?

So without further adieu, check out how the team used this set! Their work truly inspires me.
As usual, thank, so much for stopping by! We hope you are enjoying the digital stamps as much as we love using them! As always, please feel free to tag us on Instagram and post on The Greeting Farm Facebook Fan Page.