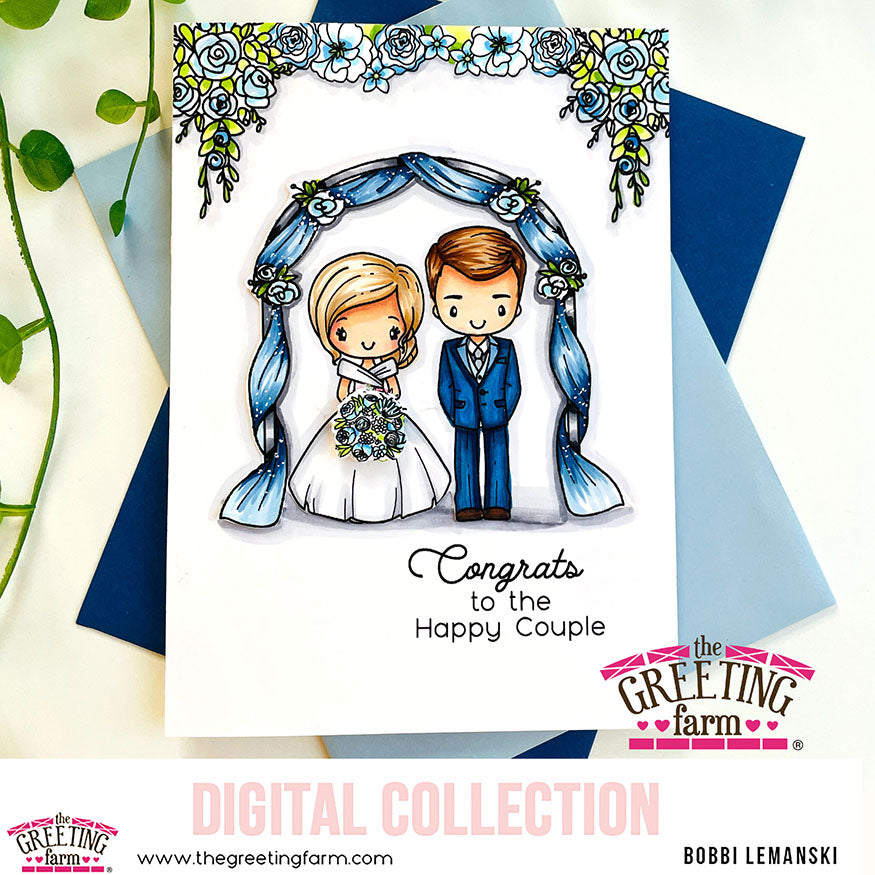 Ok, so it may seem as though we released the digital stamps backward because September's Digital Stamp is a wedding stamp, and last month was a Nursery stamp 🤣 What can I say? We got a list, and we went down it without realizing the proper order. 🤦🏻‍♀️ Oh well! We knew because of the pandemic, people were staying home, and well, quite a few babies were popping out. 🤪 We also are aware that there were plenty of weddings that were postponed, so really, this is the perfect time to release this set. 😆

Without further adieu, we've got Just Married for September's digital stamp, and it's a cutie. There are tons of elements to create that perfect wedding scene! The team, as per usual, did a fantastic job with their cards. I decided to join them as well.
Thank you for stopping by! I hope you enjoyed seeing how the DT used this set, and I can't wait to see what you create with it! Just Married is available now at The Greeting Farm store, and the beauty of digital is that instant gratification!