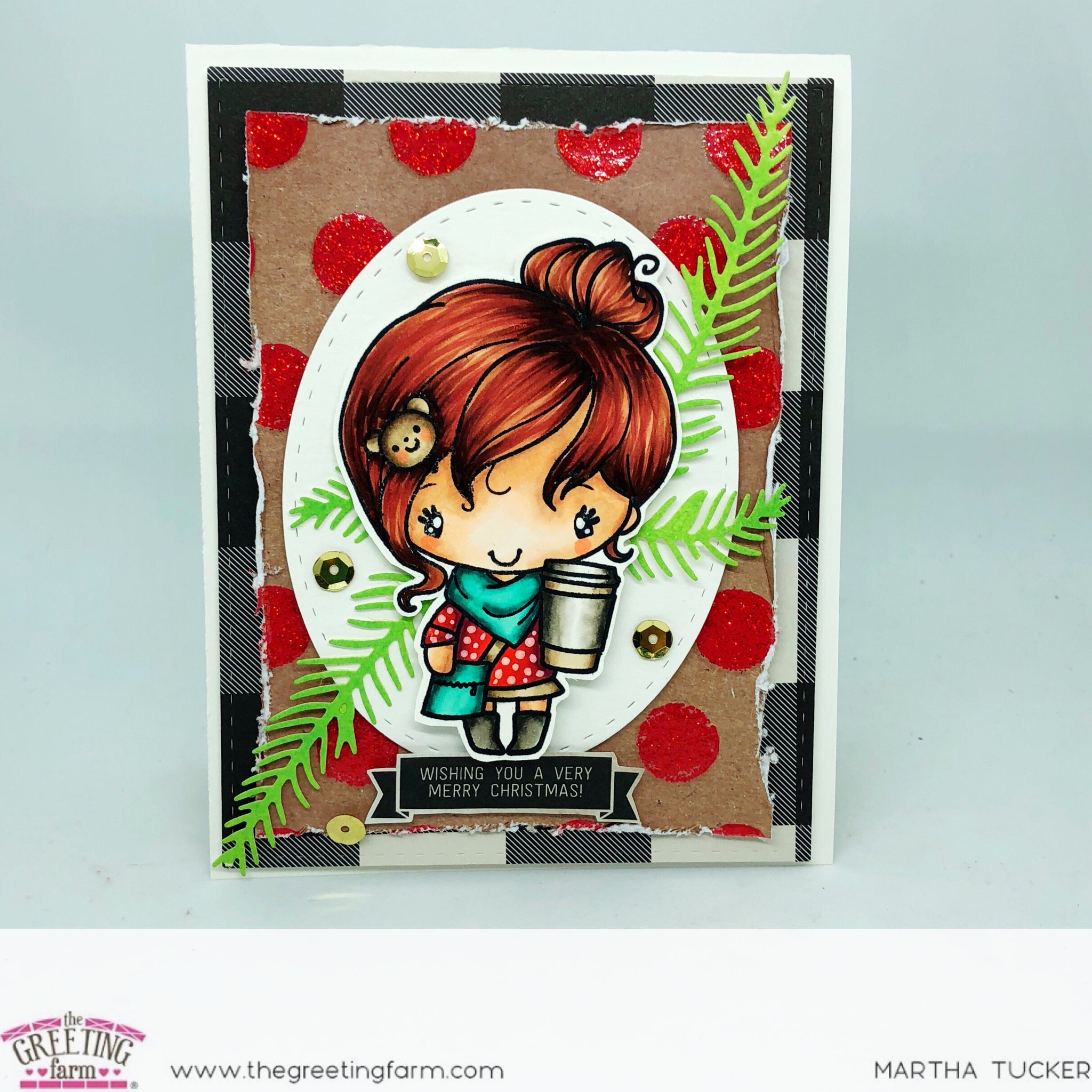 Wishing You a Very Merry Christmas
Happy Halloween Farmers!
Today I have a Christmas Card for you! 
LOL
I used
I Just love her!
So versatile for every season!
But perfection on a Christmas Card!
Here are the Copic Markers Used
Hair: E29,E18,E17,E15,E13,E11
Skin: E13,E11,E00,E000,R02
Aqua: BG18,BG13,BG11
Red: R39,R29,R24,R22
Tan: E44,E4,E41,E40
Grey:W7,W5,W3,W1,0
I hope you enjoyed my Christmas Card! (insert giggle here)
Have a Happy Safe Halloween!
Hugs
Martha