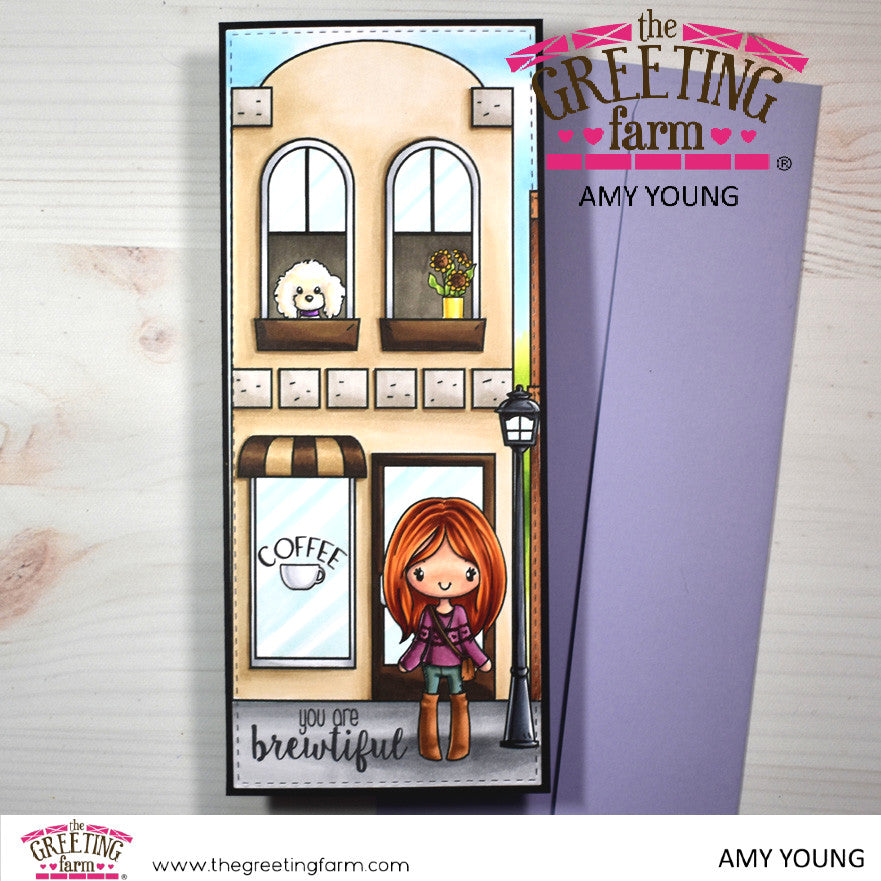 Hello fellow Farmers!
Amy here and I thought it would be fun to play with some of the great digital stamp sets found in the TGF store today. Miss Anya Dress Up comes with so many great outfits that you can play with, just like the old paper doll books that I remember from my childhood. Since my card making and scene building have been turning more towards fall I decided to dress Anya in a chic sweater and jeans ensemble. Then I had to figure out where she was going and that is when I grabbed this building from the Store Fronts digi set. I chose the tall and narrow building because it fit perfectly on this slimline card design.    

I added the little coffee logo to the ground floor window because I thought it would be cute if she lived above a coffee shop. To make it more homey up there I grabbed the cute poodle from the Cheeky Shop digi set and a vase of flowers from the Store Fronts set that I cropped a bit shorter.

I went with a range of warm browns on the stucco building to help reflect the coffee theme and added a lamp post out front on the sidewalk for added interest. The sentiment is from the Mini Remix Brewtiful clear stamp set and I think it ties the whole scene together quite nicely. :)

Thanks so much for stopping by and I hope you have a brewtiful day!