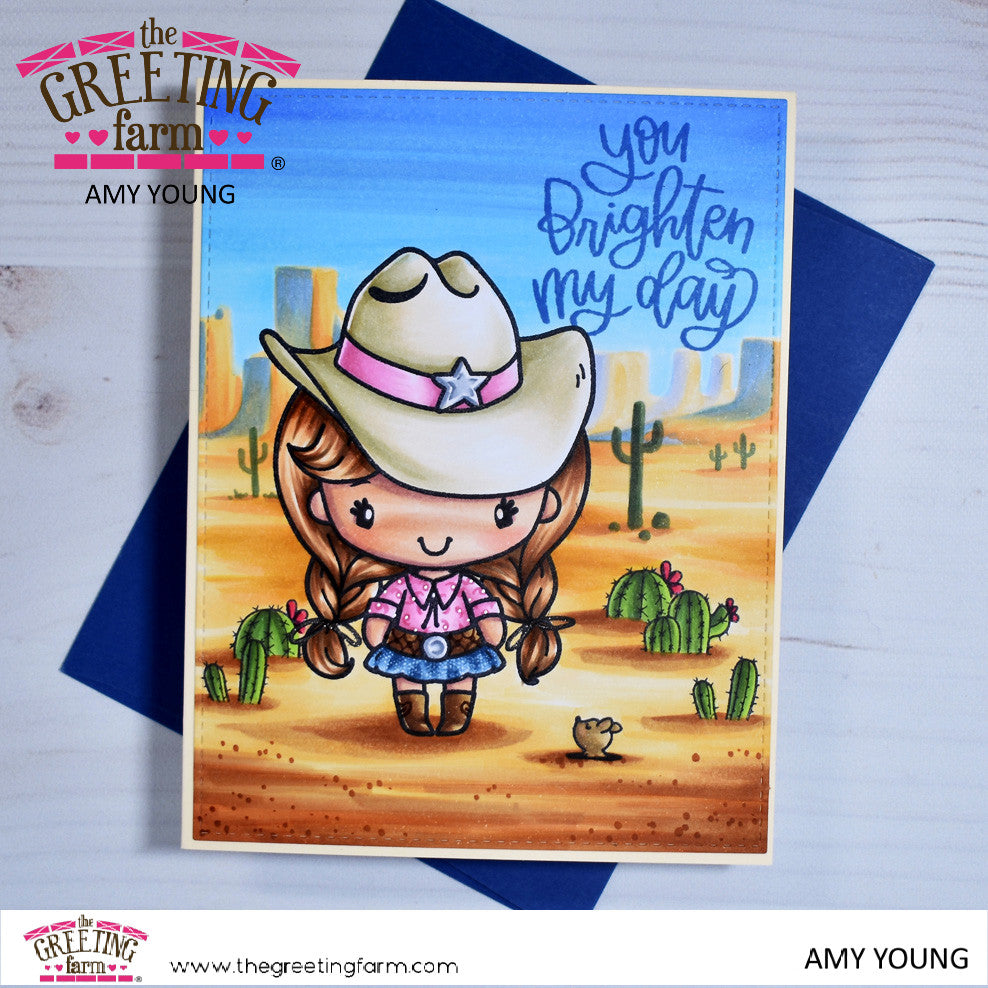 Hello fellow Farmers!
Amy here, with yet another Anya Reboot kit card to share. 

This time when I searched my old blog posts I found a card I made in 2010 using the original Cowgirl Anya. I remember being so happy with it because I had the perfect patterned paper to create a fun scene for this ropin' and ridin' cowgirl. Now a days I don't have to rely on pretty papers to help me create stories with my stamped characters, instead I use my Copic markers to color them in by hand.

I pulled inspiration from my original card and set the scene in the desert, using the little cacti stamps from the Potted Plants set (minus the pots) to help fill the background. I also grabbed the little critter from the Mini Remix Wild set and stamped just the head so it would look like a prairie dog poking out of its hole. For the mesa background I Google searched desert photos to find the perfect color inspiration and landscape. Once Cowgirl Anya had the perfect place to call home it was all about giving her a cute outfit, complete with a paisley print shirt, snake skin belt and jean skirt. Who says that cowgirls can't be stylish too? The sentiment is from the Animal Pots set and I stamped it tone on tone with the blue sky. Thanks for checking out my third retro redux card, I hope it inspires you to revisit some of your own past favorites.  :)

Stay crafty my friends!