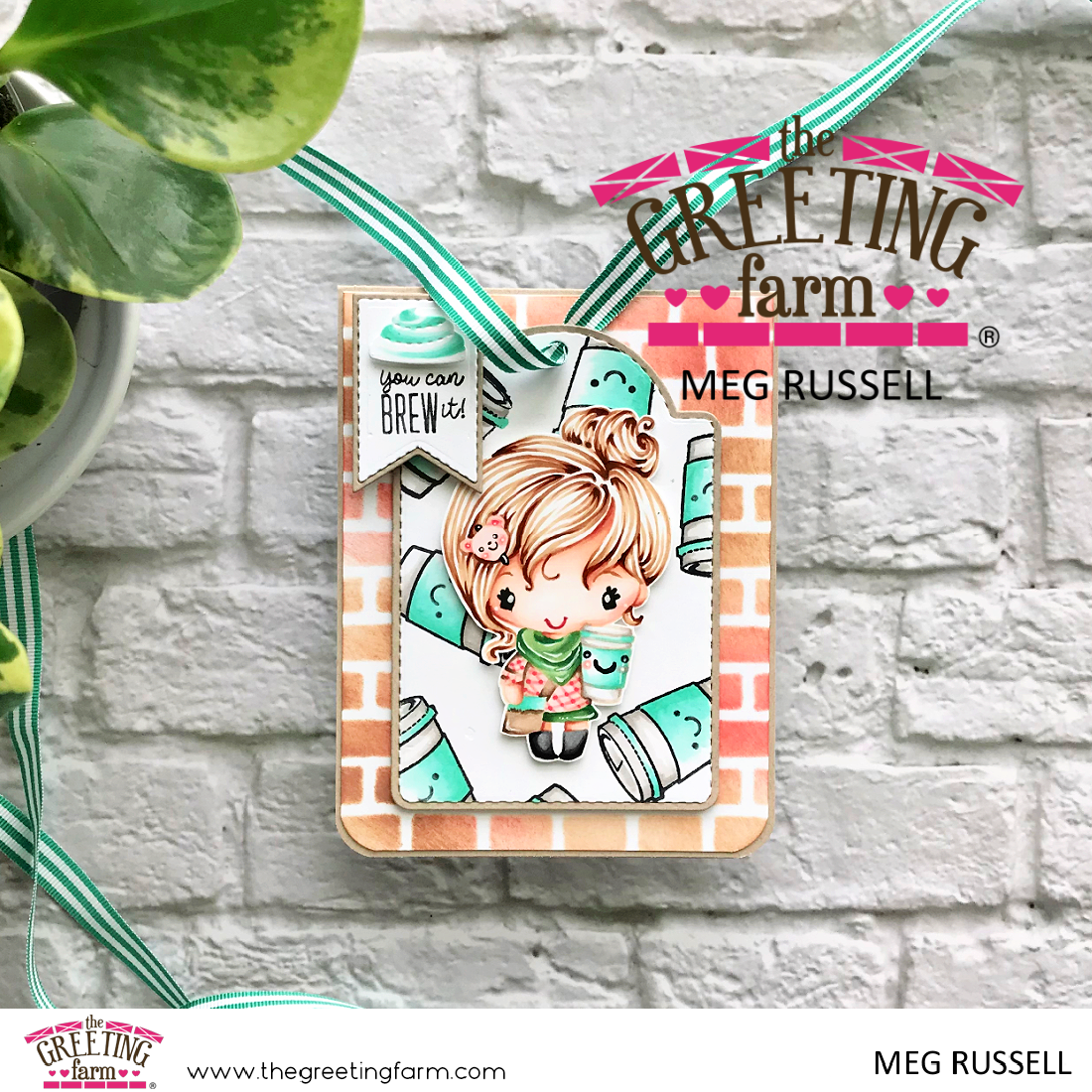 Hey there! Happy Friday! It's MEG here to share with you a fun coffee-themed project. To be honest, I have no idea why I'm posting about coffee in the middle of a scorching heatwave where I live, but...this little lady was on my mind, so it is what it is!
I think
Brew It Anya
is perfect for any time of the year, and by using some fun Springtime colors, she looks absolutely in-season!
I used the retired Perk Up stamp set to create the coffee cup background and to make my coffees "friendly" with smiley faces.
I think by using a neat aqua color also helps this hot coffee card to be on-trend with Spring and Summer. Hope you enjoy it!