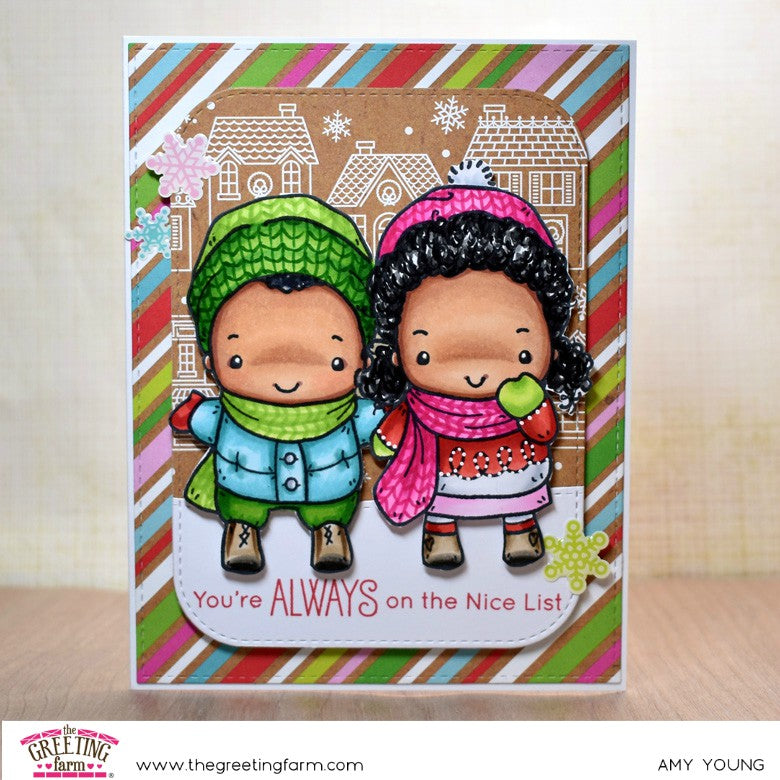 You're always on the nice list
Farmer Amy here and now that Halloween has come and gone my focus has shifted decidedly to Christmas! When it came time to choose which stamp to ink up I was really wanting to tackle a more full sized image. So I pulled out one of my rubber stamp binders and came across these cuties from the Winter Kindness set... perfect! I just adore these little My Kids with their marshmallow faces and round little bodies, they are so much fun to color. Since there was no way I could choose between these two I decided to have them both share a card. So I grabbed some new Doodlebug papers and proceeded to color match their outfits to the bright colors in the paper. The end result is a super cheery Christmas card to brighten the upcoming holiday season. :)

Stay crafty my friends!