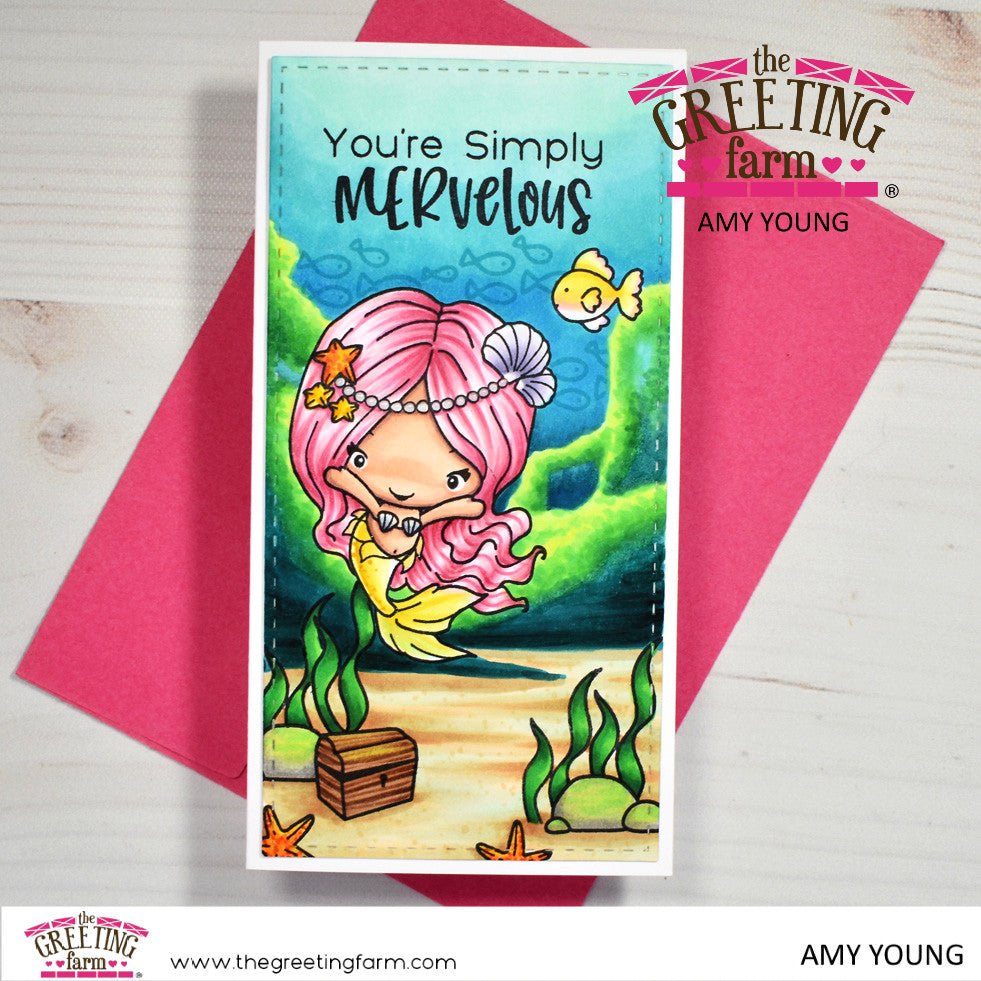 Hello fellow Farmers!
Amy here with a mervelous mermaid card to celebrate MerMay. I ended up digging deep into my older rubber TGF stamps and found this sweet MerBean called Sealia. I love Sealia's adorable pose and that fab headdress she is wearing so I wanted to give her an under the sea home that was as cool as she is.

There were no digital background builder sets that I could rely on to help me this time around so instead I scanned some of the clear sets that are in my stash. The first one I came across was the Make a Splash set and it had a lot of great accessory images that were just what I was looking for. With a bit of masking I put together groups of rocks and kelp from the set as well as a little treasure chest that Sealia seems quite excited about. In the dark water behind her I also stamped the school of fish image a few times in a tone on tone blue ink so they look far off in the distance compared to everything else. I also ended up adding a starfish and larger fish from the new Cheeky Mermaids set to help liven up the scene.

I began coloring the background first, going with vibrant blues and greens for the sea and algae covered rock formations. The sandy bottom even got a light coat of blue green ink added over top to help make it look submerged in the water. In contrast, Sealia herself was colored in warmer tones of pink and yellow so that she would really pop against the cool colored background. Since a had a lot of open sea at the top of this mini slimline card I grabbed one of the large sentiments from the Mermaids Galore kit to complete the entire design. :)

Stay crafty my friends!