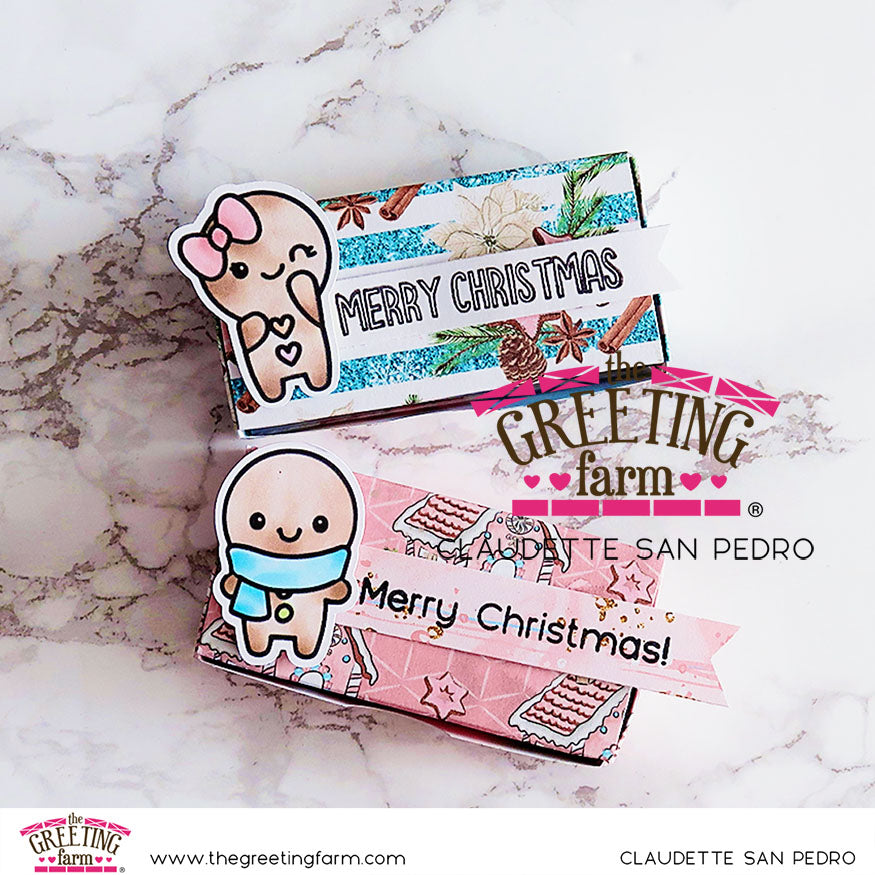 Christmas Project - 3 Hershey Nugget Holder Tutorial
Hello, friends! It's Claudette, and I'm back with another holiday project tutorial. This, like my other two, is simple and quick! In the tutorial, I made a three Hershey nugget holder. This treat box is perfect for handing out to the PO personnel, the cashier at a store or restaurant. Just something to give to anyone who you feel could use some holiday cheering up! Thanks for stopping by.   I'll have one more holiday project to share the end of the month to help you with any of your last-minute holiday prep.
DP or CS measurements:  5.25"x6"
Score  on the 6" side at 3/4", 1 1/2", 4 1/2" and 5 1/4"
Score at the 5.25 side at 3/4", 2 1/4", 3", and 4 1/2"
✩ ✩ ✩ ✩ ✩ ✩ ✩ ✩ ✩ ✩ ✩ ✩
Stamp used:
Gingerbread Christmas
✩ ✩ ✩ ✩ ✩ ✩ ✩ ✩ ✩ ✩ ✩ ✩
The Greeting Farm
Facebook
Instagram
YouTube

✩ ✩ ✩ ✩ ✩ ✩ ✩ ✩ ✩ ✩ ✩ ✩
Music:  
Positive Happy by PeriTune https://soundcloud.com/sei_peridot Creative Commons — Attribution 3.0 Unported — CC BY 3.0 http://creativecommons.org/licenses/b... Music promoted by Audio Library https://youtu.be/TutcA4JPa7Q