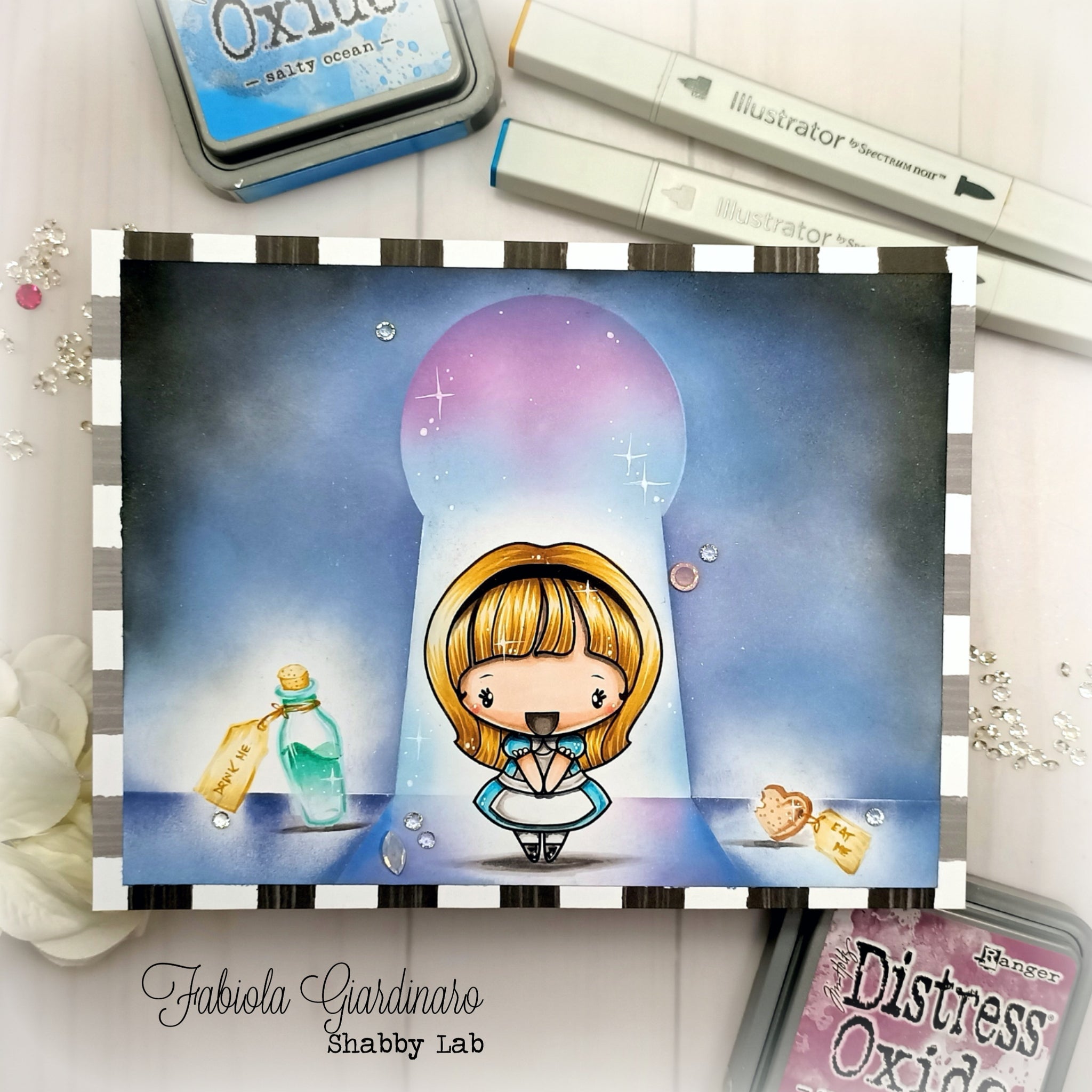 Guest Designer Fabiola with Alice Anya
Hi friends, I'm Fabiola and here I am again as a Guest Designer with a second project for this month using the Alice Anya Digital Stamp.
 I printed the stamp and then began to create my background by first drawing a lock with a pencil and a bottle and a biscuit on the sides.
Then I started coloring Alice with my Illustrator:
 -GB9 GB5 GB3 GB1 for the hair
 -TN3 FS8 FS7 face
 - BT7 BT5 BT3 IB1 suit
Then colored the bottle:
 JG3 JG2 JG1 IB1
And to finish the biscuit with TN5 TN3 GB1
 Then I masked the background to add coloring with brushes and oxides.
 
And finally, I added my usual touch of light with gel pen and diamonds.
 
I hope you enjoyed this project too!
 Kisses,
Fabiola
- My Shabby Lab FB page:
  -My Instagram:
  -My Blog:
  -My new YouTube channel:
https://www.youtube.com/channel/UCfhxkP4q2AM5MVdVwEVrXNQ