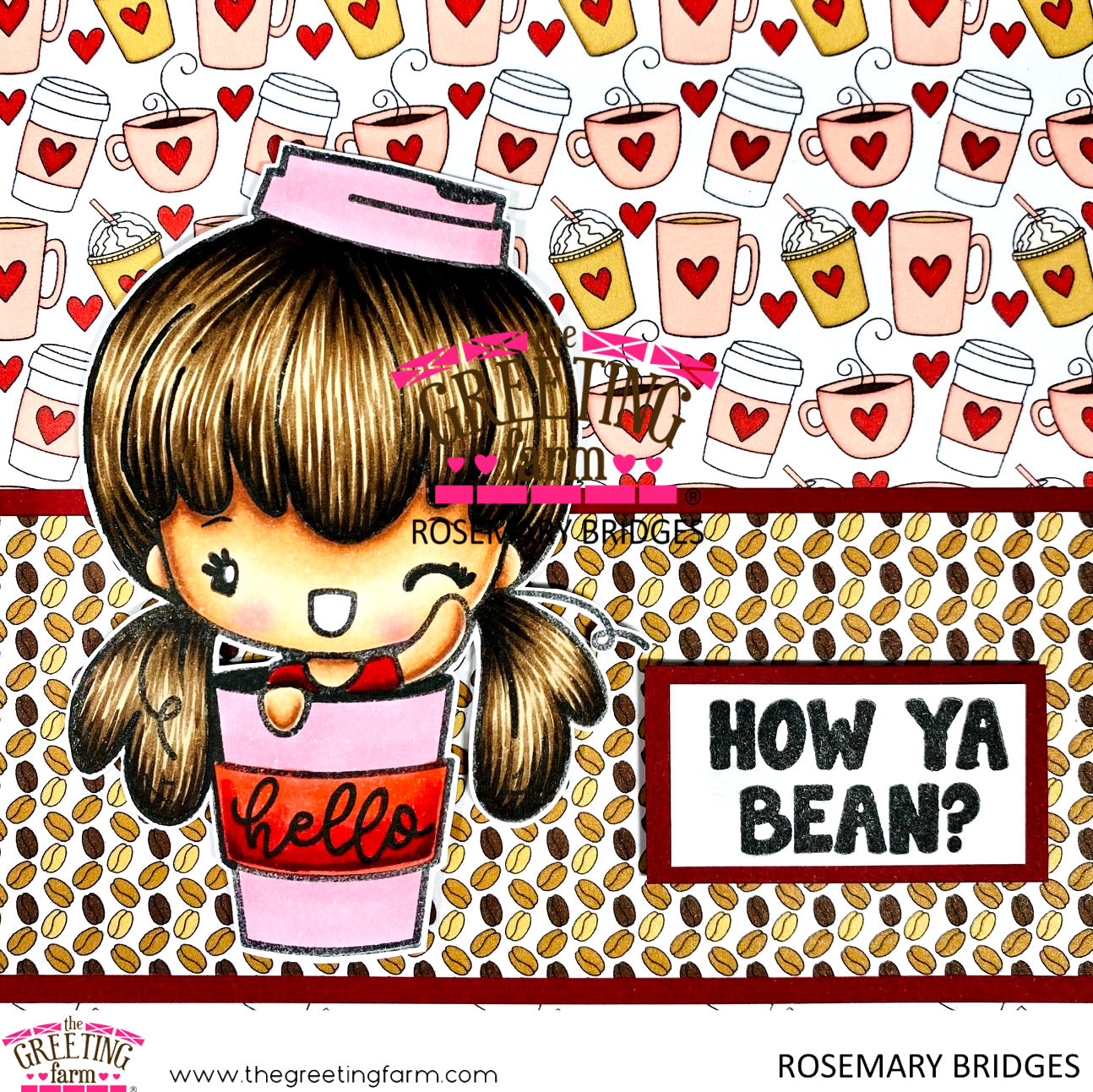 Coffee Cup Anya coming to the store soon!
Happy Tuesday everyone! It's Rosie popping in today to share a special post about an upcoming new stamp and tote bag coming to The Greeting Farm Store on Wednesday, 12am EST.
Claudette showcased the tote bag in her video yesterday listing the dimensions and showing the images that are printed on the front and back. This tote bag is AMAZING and will be listed at an awesome price!!
Today, I'm showing a card I made with the new stamp that's coming called COFFEE CUP ANYA! Isn't she fabulous?!! I love coffee so this image is perfect for me!!
I love that she is popping out of the coffee cup with her cute pigtails. I stuck to the coffee theme using digital papers I found on Etsy.
Be sure to stop by the store tomorrow at 12am EST to grab this fashionable tote bag and Coffee Cup Anya. Marie is offering them together at a reduced bundled price or you can purchase them separately. If you buy them together you will save $5.00!
Have a great Tuesday!
Rosie