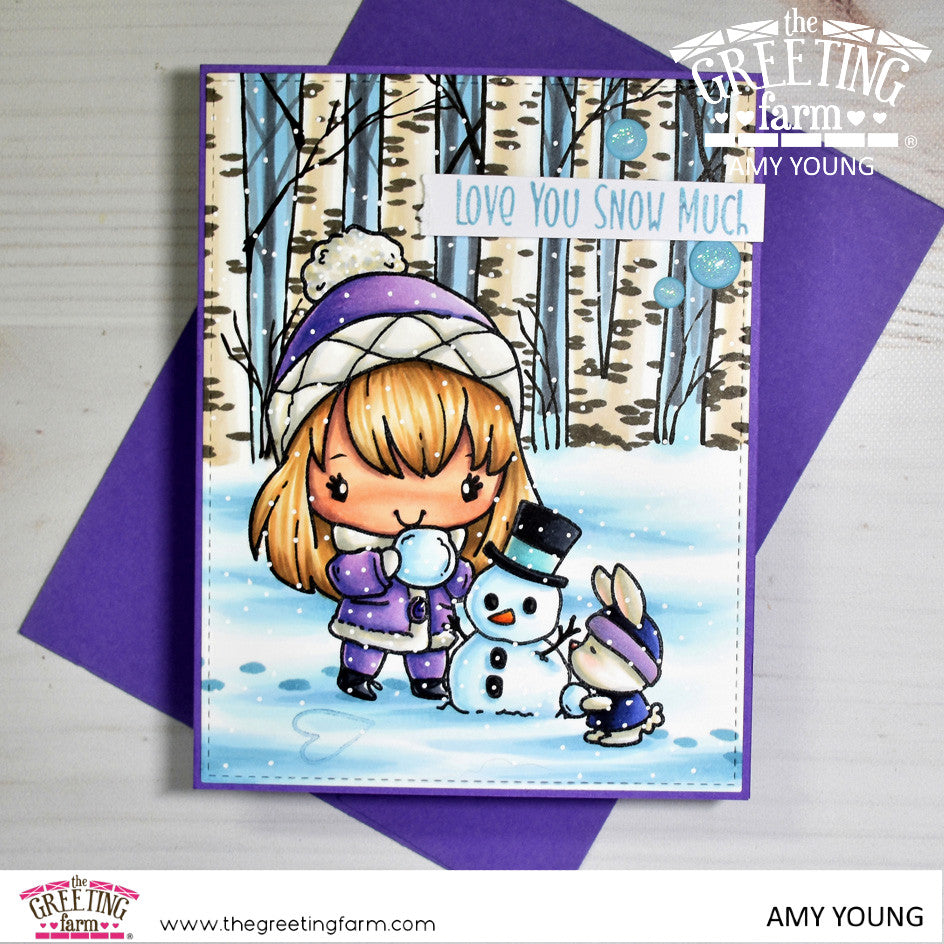 Color with Amy using SSS Stamptember stamp Warm the Heart set
Hello, and welcome back to The Greeting Farm blog! DT Amy Young is sharing her awesome coloring on our YouTube channel. I always look forward to seeing how she creates her awesome scenes. She is such a talented artist and we are so thankful to have her and the rest of the our DT on our team! So, grab your cup of coffee, tea, water or whatever it is you like to drink a long with some yummy biscuits and watch the talented Miss Young in her element!  We hope this video has inspired you as much it has inspired all of us!  Have a lovely week!
✩ ✩ ✩ ✩ ✩ ✩ ✩ ✩ ✩ ✩ ✩ ✩
Stamp in video:
The stamp set that she used is from the Simon Says Stamp Stamptember stamp set called Warm the Heart and is only available at Simon Says Stamp during its Stamptember extravaganza time, which is in September. Unfortunately, once it sells out, it's gone and will not be restocked at SSS. TGF does not carry the stamp, so for next year, the best bet is to watch daily on the SSS website when TGF's stamp is up.
✩ ✩ ✩ ✩ ✩ ✩ ✩ ✩ ✩ ✩ ✩ ✩
The Greeting Farm
Facebook
TGF Facebook Fan Page
Instagram
YouTube

✩ ✩ ✩ ✩ ✩ ✩ ✩ ✩ ✩ ✩ ✩ ✩
Music:  
Positive Happy by PeriTune https://soundcloud.com/sei_peridot Creative Commons — Attribution 3.0 Unported — CC BY 3.0 http://creativecommons.org/licenses/b... Music promoted by Audio Library https://youtu.be/TutcA4JPa7Q