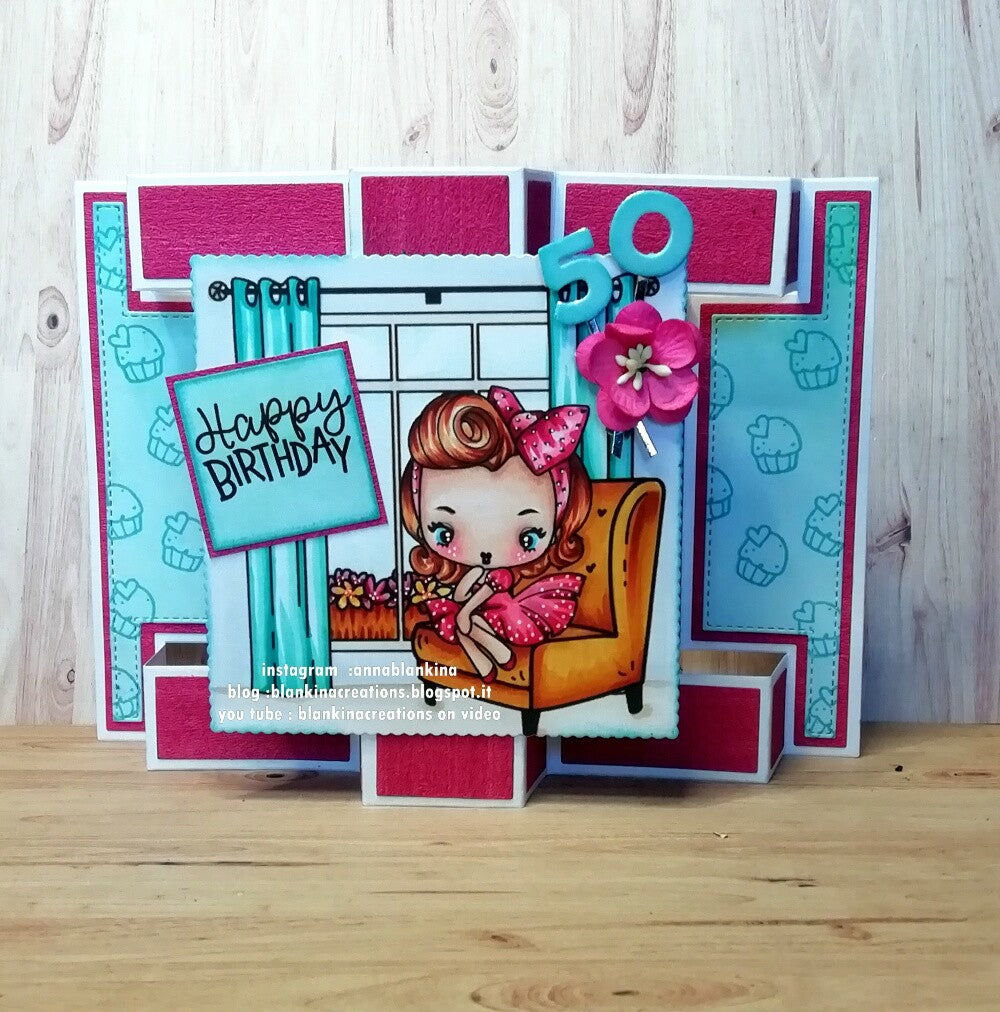 Coloring video with Guest YouTuber Anna!
Hello friends, and happy Monday! We have Anna, aka Annablankina, as our Guest YouTuber! We are thrilled to have her, AND we are excited that her first video is a coloring video. If you haven't already seen Anna's work, it's incredible! So make sure to show her some love either in the comment section or on our YouTube channel.
 Without further adieu, let's have Anna talk about her video:
Hi all, so glad to be back again as GDT at the Farm. Some of you might know me already as I am a TGF fan for many years..and on social I have shared many cuties from the Farm. 
My name on social is Anna Blankina, I love to colour and make cards, albums .. 
anything with stamps, dies and paper actually. 
Today I have made a special fold card for a special birthday. Cheeky darling is happy to get some surprise visits at her house. 
So some nice and festive, cheery colors..that just make you feel happy! 
This little scene was made with various cute digital stamps. But I have also inked up some clear stamps, the happy birthday sentiment in a black ink and the little cupcakes on the plain blue green papers with a similar color ink, in this way you can create your own kind of design paper .  
These are the goodies I have used; 
Now please head over to the YT channel to find my Copic coloring video, 
step by step I will show how I have colored this fun cheeky scene. 
I would love to receive some feedback and hope to see you soon again with a new GDT post. 
please follow me here: