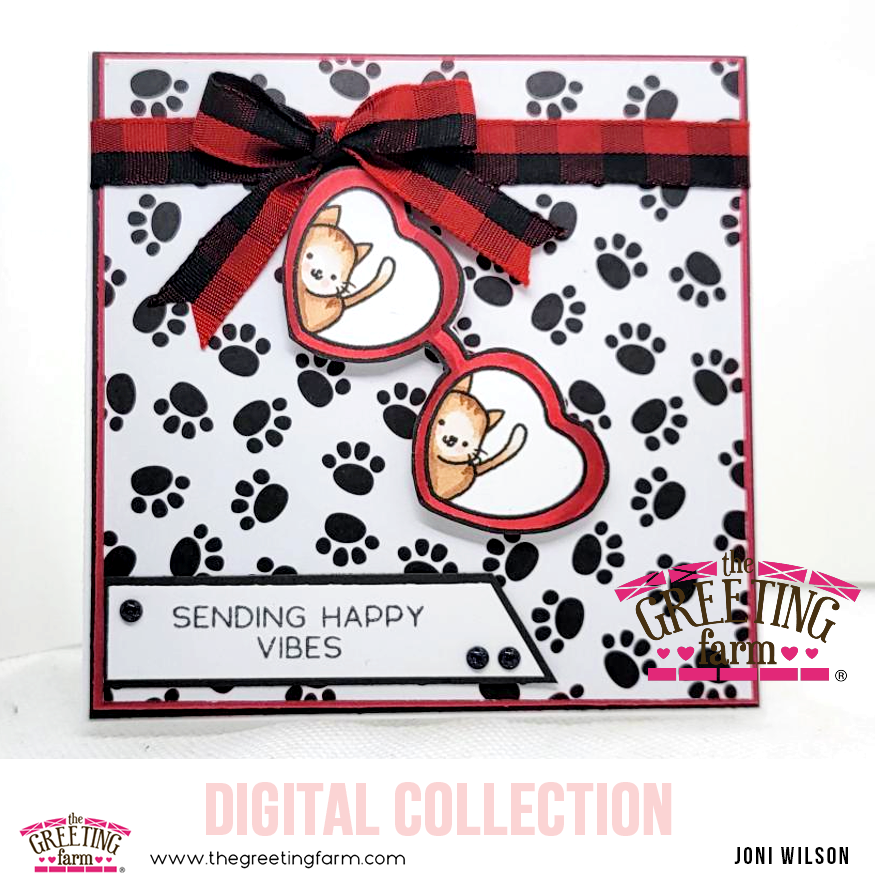 Tip Me Tuesday: Sunglasses Season
Happy Tuesday everyone! I hope your week is off to a great start, here on the East Coast we're definitely getting spring like temperatures this week. Not sure I'm ready for it just yet, but come the weekend it will drop back down to cooler temperatures, yay! For now, I've pulled out my favorite sunglasses and created a card using the awesome
Breakfast at Cheeky's
digital set:
On the last TMT, I created a card using her sunglasses and a skyline that I sketched in:
I wanted to play with it a bit more and thought, why not drop that cute kitty in as a reflection?
This is such a fun little take on making any image the focal point in those cute heart shaped glasses. Simply drag any of your favorite images into the sunglasses lens on whichever editing program you use. If it exceeds the sunglasses frame, you can erase it out with the tool provided, or simply cut it out like I did here! 
And while we're on the kitty vibe, have you seen the latest digital set
Kitty Love Anya
? I colored it up just to add to the feline mood here today:
Hurry on over to the shop for both these digital sets. We can't wait to see what you create with them! Happy crafting to you all, thank you so much for coming by today.
xoxoxox
Joni